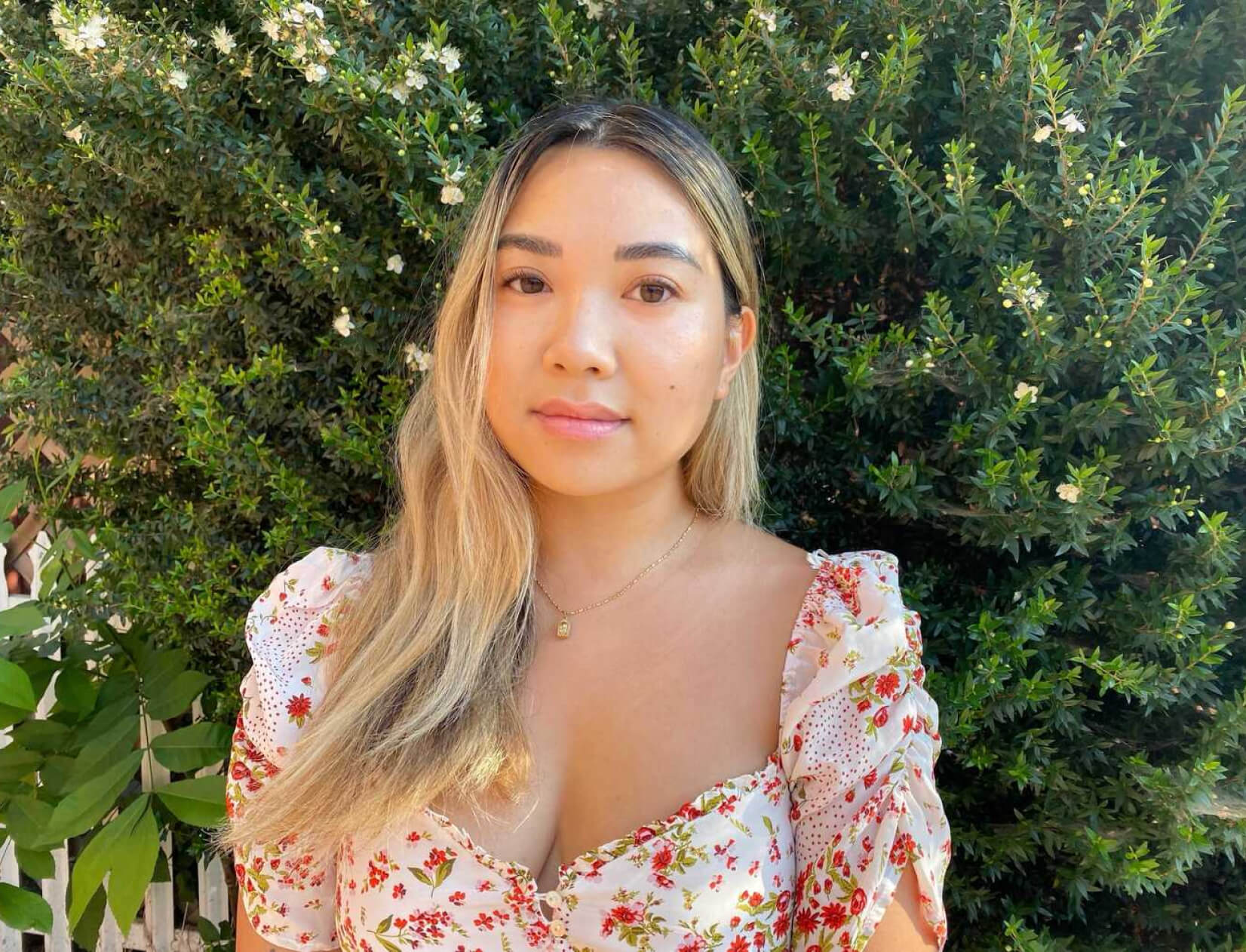 My Morning Routine
In partnership with our friends at Heritage Store
Samantha Saiyavongsa |
senior programming manager at goop
When there are big events here at goop—like In goop Health—Samantha Saiyavongsa is a force at the center, helping create, plan, and make everything from live meditation sessions to panels on skin-care techniques come to life. To keep herself grounded throughout what can become extremely hectic days, Saiyavongsa mixes wellness practices with simple beauty rituals.
Her mornings set her up for the day, so that's when she lays the groundwork for positive vibes to carry with her, taking a moment to enjoy everything from the taste of her coffee to the sensation of a rose-infused spritz on her skin.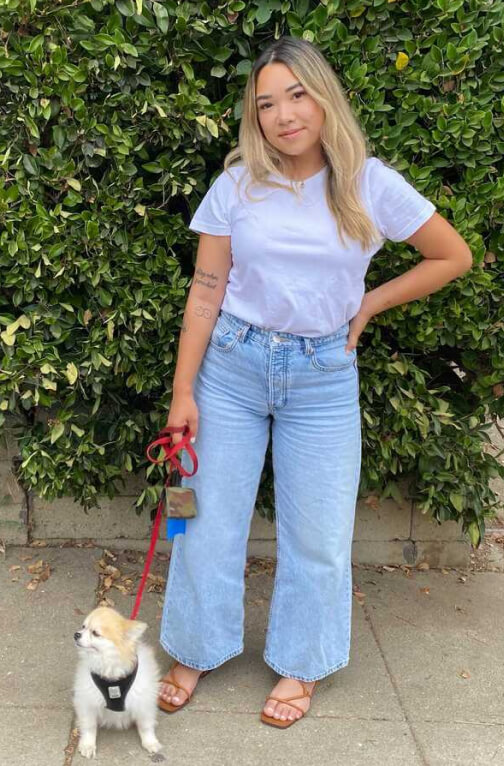 7:30 a.m.: I try to stay in bed for as long as possible without reaching for my phone. Having a dog helps. The other thing that entices me out of bed is coffee: I'm a pour-over black coffee fanatic. I like that it takes extra time and effort, and I like to sip it slowly to savor it. You might call it a mindful approach to coffee, if you were feeling generous. Or I just love coffee!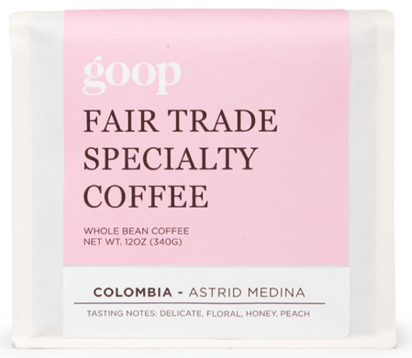 Love it!
goop
Fair Trade Specialty Coffee
goop, $28
SHOP NOW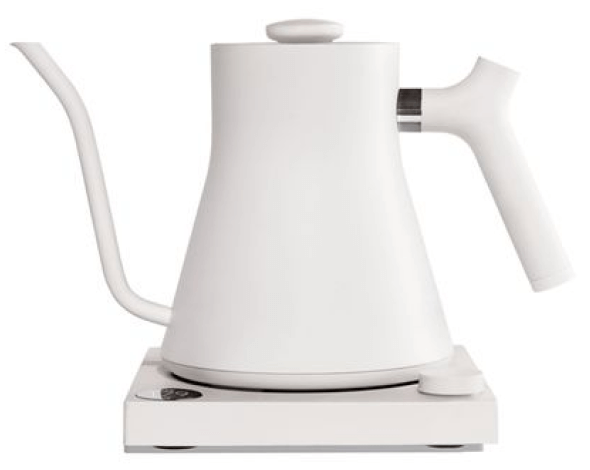 This heats fast, and you can keep it at one temperature for up to an hour—super high-tech and super easy.
Fellow
Stagg EKG Electric Kettle
goop, $149
SHOP NOW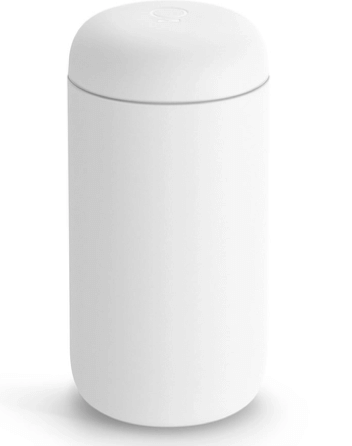 I can take this with me to walk the dog if I like—it's got a ceramic interior, so the taste is pure coffee goodness, rather than metallic.
Fellow
Carter Move Mug
goop, $30
SHOP NOW
8 a.m: I wash my face with cold water. Since I have oily skin, I love to swipe G.Tox tonic over my face to feel extra clean. I'm not too strict about my skin-care routine: Some mornings, I cleanse, and some days I don't. I try to be mindful about what my skin needs from day to day, so I switch it up every now and then. The Rosewater Cleanser from Heritage—it's clean—is this beautiful milky wash that leaves my skin soft and moisturized.
One thing I don't ever skip is Beautycounter Counter+ vitamin c serum. It's so easy to use, and the turmeric instantly brightens my skin. Then of course sunscreen, sunscreen, sunscreen.
Heritage Store, $12
Rosewater Cleanser
Heritage Store, $12
SHOP NOW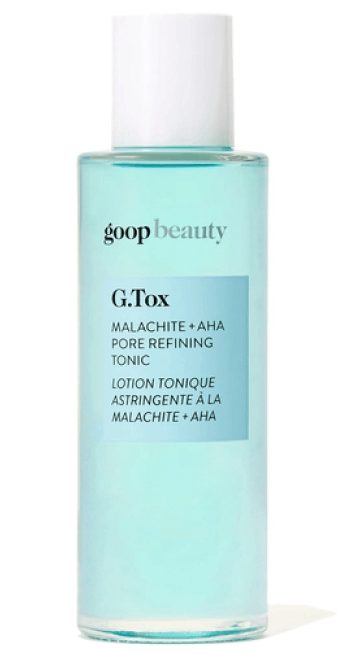 goop Beauty
G.Tox Malachite + AHA Pore Refining Tonic
goop, $75/$68 with subscription
SHOP NOW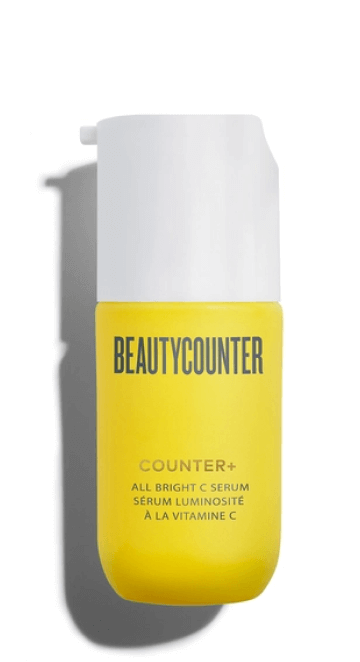 Beautycounter
Counter+ All Bright C Serum
goop, $82
SHOP NOW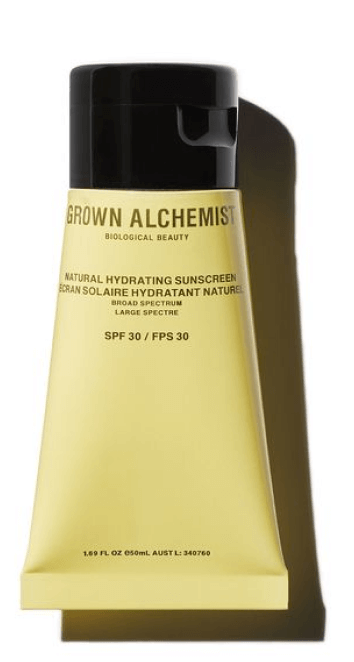 Grown Alchemist
Natural Hydrating Sunscreen SPF 30
goop, $39
SHOP NOW
8:30 a.m.: My dog is fully awake now, so we go for a walk. When I remember to, I put Bala bangles (they're one-pound weights that are super comfy and adjustable) on my ankles or wrists for a little extra oomph.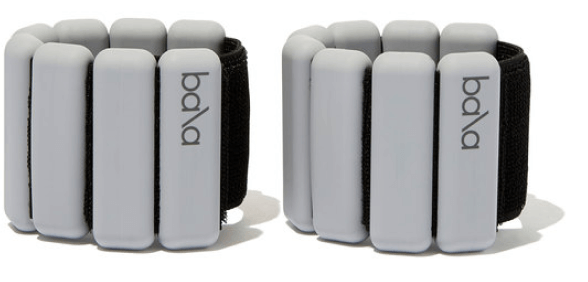 Bala
Weighted Wrist Bangles
goop, $49
SHOP NOW
On my phone, I listen to The goop Podcast. Our new cohost, Erica Chidi, recently sat down with Tara Brach, a legendary spiritual meditation teacher and psychologist, and it's one of my favorite episodes of all time. It's one of those I relisten to whenever I need it. Brach developed a practice called RAIN, an acronym for recognize, allow, investigate, and nurture. It's helpful whenever I want to feel more grounded, and I also love her teachings on radical acceptance and advice on how to have compassion for ourselves and others. Brach reminds me that even small actions, like placing my hand over my heart, can be anchoring and energizing.
9 a.m.: Back home. Before I open my laptop for work, I light incense or start my diffuser and refresh my mind and spirit with a few spritzes of Heritage Store rosewater spray. The rosewater gives me a dewy glow and feels incredibly soothing, and reaching for it throughout the day is a small ritual I've created to help me check in with myself, unclench my jaw, relax my shoulders, and breathe intentionally. It really helps, and I love the subtle scent. I have the full-size bottle at home and take the travel-size one with me wherever I go—hikes, car rides—because it's an instant mood-lifter and such a simple small pleasure.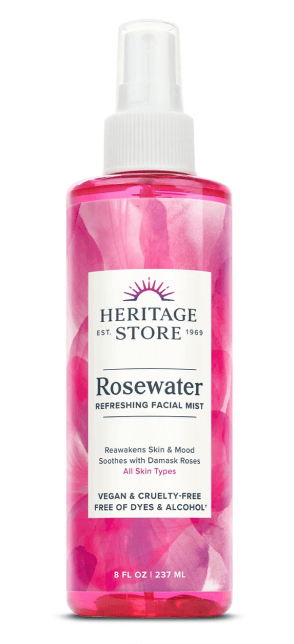 Heritage Store
Rosewater
Heritage Store, $11
SHOP NOW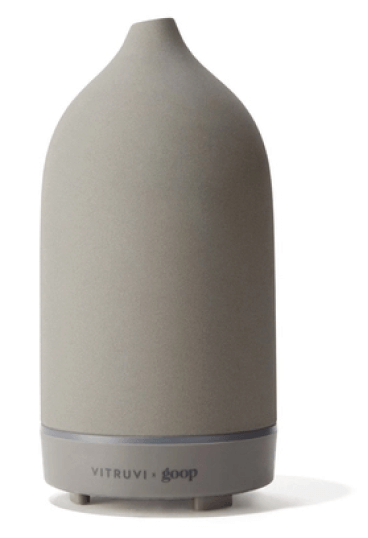 vitruvi x goop
goop-Exclusive Stone Diffuser
goop, $119
SHOP NOW
9:30 a.m.: The best thing about my job at goop is the incredible healers I get to meet. I recently connected with Jae Rae, a gifted psychic, medium, and energy healer who hosts conversations on an app called Quilt, answering questions from people searching for authenticity and support. Since I've been in touch with her, I've been working toward a path of worthiness and self-compassion. She told me something during our last private session that has stuck with me: "What you do for others you don't do for yourself." Coming out of my Saturn return has been humbling. I try to be kinder to myself. I take a lot of long walks, and I think more deeply and lean into the things that bring me joy and help me stay present.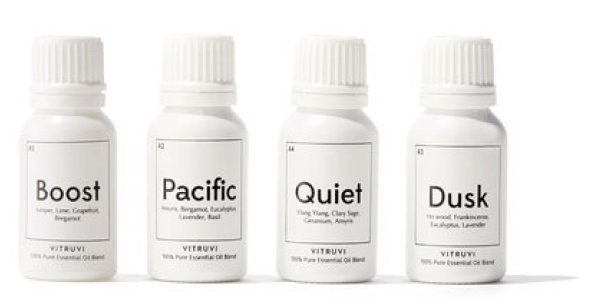 vitruvi
The goop Bundle
goop, $100
SHOP NOW