Rep. Adam Kinzinger (R-Ill.), a frequent critic of former President Donald Trump, said he accepted House Speaker Nancy Pelosi's (D-Calif.) appointment to a House select committee on the Jan. 6 Capitol incident.
"Today, I was asked by the Speaker to serve on the House Select Committee to Investigate January 6th and I humbly accepted," Kinzinger said in a statement. "I will work diligently to ensure we get to the truth and hold those responsible for the attack fully accountable."
The Illinois representative said the panel would allow lawmakers to provide transparency into the Jan. 6 Capitol breach, echoing claims from Democrats that it was an "attack on our democracy."
Earlier Sunday, Pelosi said in a statement that she would appoint him to the body, saying because of his prior military experience, he brings "patriotism to the Committee's mission."
Pelosi on July 21 barred Reps. Jim Banks (R-Ind.) and Jim Jordan (R-Ohio) from joining the committee after they were appointed by House Minority Leader Kevin McCarthy (R-Calif.). Republican House members said Pelosi's move was nakedly partisan and McCarthy pulled the other Republican picks from the committee.
McCarthy and other Republicans had wanted an investigation into the widespread and deadly riots across the United States following the death of George Floyd—as well as a probe into the Jan. 6 incident.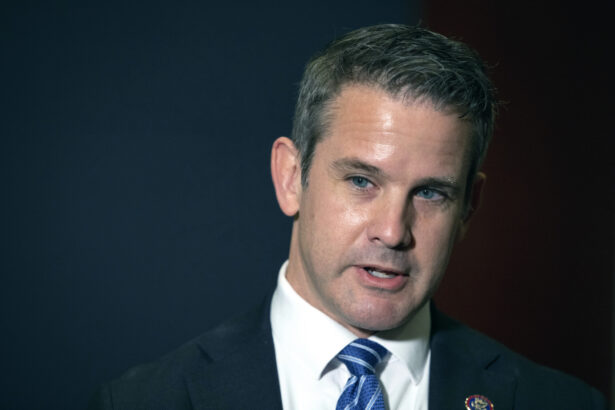 "With respect for the integrity of the investigation, with an insistence on the truth and with concern about statements made and actions taken by these Members, I must reject the recommendations of Representatives Banks and Jordan to the Select Committee," Pelosi said last week about her decision.
Some Republicans characterized the committee as an attempt to keep the Jan. 6 incident in the media in a bid to denigrate Trump, who has been publicly mulling a 2024 presidential bid, and Republicans ahead of the 2022 midterms. Several weeks ago, Republicans in the Senate blocked a mostly House Democrat-backed bill that would create a 9/11-style commission to look into the incident.
"We have a lot of investigations underway now, there are Senate committees that have completed some, there are others still in progress, we have many criminal investigations. I would favor a truly bipartisan commission, but I think there, we should be candid about the fact that it is politically to the advantage of Democrats to try to keep this issue in the forefront," Sen. Pat Toomey (R-Pa.) told CNN on Sunday.
In the interview, Toomey cited comments from longtime Democrat strategist James Carville, who publicly urged Democrats to not let the "election be about Joe Biden and his policies in 2022, make that election about Jan. 6 then Donald Trump."
Previously, Pelosi selected Rep. Liz Cheney (R-Wyo.), who was recently voted out by Republicans from her leadership position, to the panel.
From The Epoch Times