The OnePlus Nord 2 is real, and it's set to officially launch in just a few hours time, at 7am PT / 10am ET / 3pm BST / 10pm ACT today. You can watch the Nord launch or follow along to the OnePlus Nord 2 live blog for all the up-to-date information. 
Other new phones coming soon
We've been waiting for this phone for a while, but every time we're expecting the device, the company shows off something else instead, like the OnePlus 9, Nord N10 5G, Nord CE 5G or OnePlus 9R.
The original Nord was OnePlus' return to the 'flagship-killer' market segment that made the company popular in the first place, and we're hoping the Nord 2 is a refinement of the original.
We later found out the phone was the first of a new line from OnePlus, and the Nord N10 5G and Nord N100 followed later in 2020, with more members of the line confirmed for this year.
Rumors about the OnePlus Nord 2 are also starting to roll in, all of which you'll find below, and as soon as we learn anything else about the OnePlus Nord 2 we'll add it to this article.
We've also come up with a wish-list for what we want to see from the phone – you'll find that further down.
Cut to the chase
What is it? The next main Nord phone from OnePlusWhen is it out? Revealed July 22, unclear on release date How much will it cost? Around £379 / €399 (around $480, AU$680)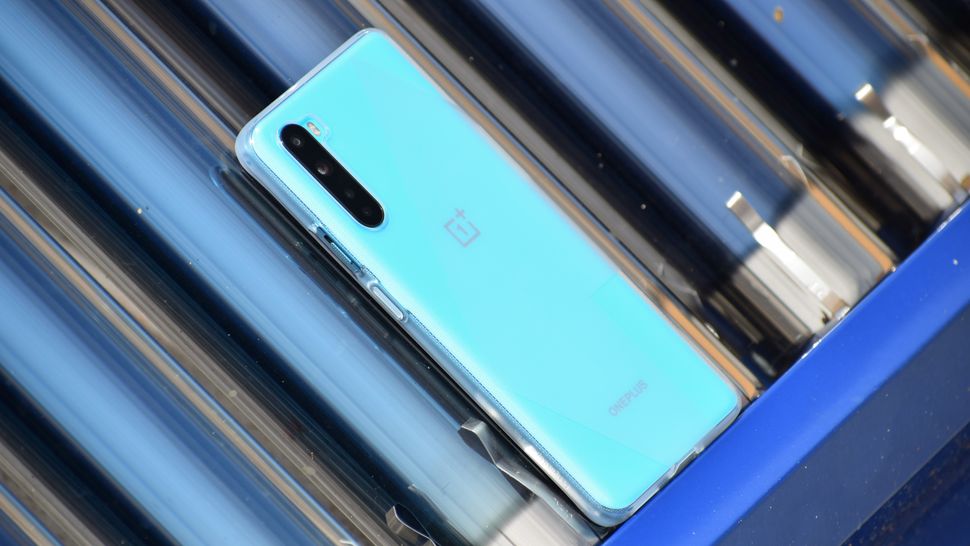 OnePlus Nord 2 release date and price
The OnePlus Nord 2 will debut on July 22. The company has confirmed it'll be hosting a livestream for the reveal of the phone, and it'll be available in both India and Europe. We expect that to include the UK.
It's unlikely this phone will be available in the US – the original OnePlus Nord wasn't sold there – or Australia, as the company doesn't usually sell its phones in that region.
We don't yet have an idea of price for the OnePlus Nord 2, but the original phone cost £379 / €399 (around $480, AU$680), so we could possibly see a similar price for the successor.
That said, a leak suggests a price of CNY 2,000, which is roughly $310 / £220 / AU$400, so while those conversions won't be accurate the Nord 2 might be slightly cheaper than the original Nord.
Design and display
First up, what we know for sure is that the OnePlus Nord 2 has a 6.43-inch AMOLED screen with a 90Hz refresh rate, as OnePlus itself has confirmed as much.
The company has also shared an image of the back of the OnePlus Nord 2, though it's a drawing rather than a render or photo.
You can see it below, complete with a triple-lens camera and a green color scheme.
Danger. Excitement. And a whole lot of Nord 2.Tune in on July 22 for OnePlus Nord: Part Deux, a riveting blockbuster product launch experience starring OnePlus Nord 2 5G.7:30pm IST.Get Notified – https://t.co/gXhknbFnwe pic.twitter.com/61AUnN7BzJJuly 16, 2021
See more
Beyond that, OnLeaks (a leaker with a good track record) has shared renders supposedly showing the OnePlus Nord 2, some of which you can see below.
They show a phone that looks a lot like the OnePlus 9 Pro, with a similar camera design on the rear (albeit without Hasselblad branding), and an all-screen look on the front, with a punch-hole camera in the top left corner.
You can also see that the alert slider the brand is known for is intact, and apparently the phone will measure around 160 x 73.8 x 8.1mm.
Image 1 of 4
Image 2 of 4
Image 3 of 4
Image 4 of 4
OnLeaks also claimed that the OnePlus Nord 2 will have an in-screen fingerprint scanner, and he leaked the now-confirmed screen specs, so given that he got those right there's a good chance his renders are right too. Certainly the back appears to be, given that it matches the drawing shared by OnePlus.
We've also now seen a second set of renders showing the supposed front of the OnePlus Nord 2, which you can see below. These match the ones above, so we're now even more confident in this design.
And a third leak has shown us the front and back of the OnePlus Nord 2. We know at this point that the design on the back is right (though the red color here is new, and could be one of the shades it's sold in).
The front meanwhile matches previous leaks, so is likely accurate too.
OnePlus Nord 2 5G pic.twitter.com/S6menHnPOvJuly 19, 2021
See more
Finally, we've elsewhere heard that the Nord 2 apparently has a glass back and a metal frame. But while that's believable, the same source leaked screen specs that we now know to be wrong, so take this with a pinch of salt.
Camera and battery
A leaker claims that the OnePlus Nord 2 will have a triple-lens camera, with a 50MP main snapper (using the same sensor as the OnePlus 9 Pro's ultra-wide), along with an 8MP secondary camera and a 2MP tertiary one. If we had to guess, we'd assume the 8MP is either an ultra-wide or a telephoto, and the 2MP is a depth sensor, black and white, or macro snapper.
Another source meanwhile has pointed to a 50MP main camera, a 16MP ultra-wide camera, and a 2MP black and white one, so there are some slight differences there.
That's one less camera than the original Nord has on the back, but the quality may well be improved. It also sounds like there might be one less camera on the front, with just a single 32MP one mentioned in these leaks. The renders we've seen (above) also match up with these camera numbers.
As for the battery, OnePlus has confirmed that'll have a 4,500mAh capacity, and also charge at 65W. That's super fast, and judging by other phones with similar specs, we'll probably see a roughly thirty-minute charging time.
Specs and features
OnePlus itself has confirmed the Nord 2 5G will use the MediaTek Dimensity 1200-AI chipset, a 5G chipset that's exclusive to the company and should provide some AI benefits.
Rumors suggested the Dimensity 1200 would be used – by that we mean, a version without AI tweaks that a few phones use, and it was listed alongside other possible specs obtained by OnLeaks, including a choice of 8GB of RAM with 128GB of storage or 12GB of RAM with 256GB of storage.
Another rumor mentioned the Dimensity 1200 chipset, saying that this and a flat screen are the only differences between the OnePlus Nord 2 and the Realme X9 Pro (another rumored handset).
What we want to see
Here's what we want to see in the OnePlus Nord 2, both in terms of new features and tweaks to the original.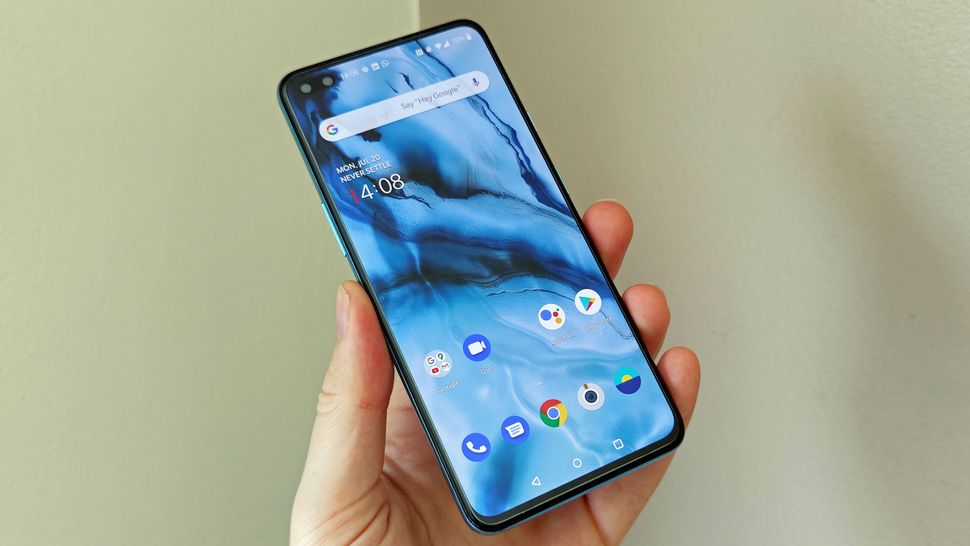 1. Wider availability
The OnePlus Nord was somewhat of a test run for OnePlus' new phone range, and it was only released in certain regions. Notably, the US was absent.
Subsequent members of the Nord line have seen US releases though, so it's possible the Nord 2 will as well. We'd hope so, so more people can get their hands on the affordable phone.
2. An IP68 rating
IP ratings for phones tell you how well protected they are from dust and water, so you can know if your handset can survive an accidental submersion or lots of stray particles.
The OnePlus Nord didn't have such an IP rating – that doesn't mean they're not protected against outside some elements, just that the phone isn't officially certified. That does mean you can't be too sure how hardy the handset is though, and if you don't know how well-protected a valuable smartphone is, you might treat it like it's not protected at all.
We'd like to see the OnePlus Nord get an IP rating, and if possible an IP68 – that means it's fully protected from dust, and can survive being underwater at depths of 2 meters for up to 30 minutes.
3. Improved battery life
Our biggest issue with the OnePlus Nord was its battery life, as while it generally lasted a day of use, we never found it to exceed that. We felt that power users might not get that whole day of use too.
We'd like to see a longevity boost for the OnePlus Nord 2, whether that's from a larger battery cell, or more software optimizations to stop the phone draining battery as fast.
4. Smaller front cameras
The OnePlus Nord was one of a few affordable phones in 2020 to come with multiple front-facing cameras, and we found the phone took good selfies as a result.
However, two lenses takes up space, and these dual snappers resulted in a chunk being taken out of the display for them. As a result, there wasn't much space for notification icons and the like.
If the OnePlus Nord 2 has dual-selfie snappers, we'd like to see them use smaller lenses, or be positioned better to take up less display space. OnePlus has toyed with pop-up cameras before, and if there are two front-facing cameras, that seems a great solution, though there are others.