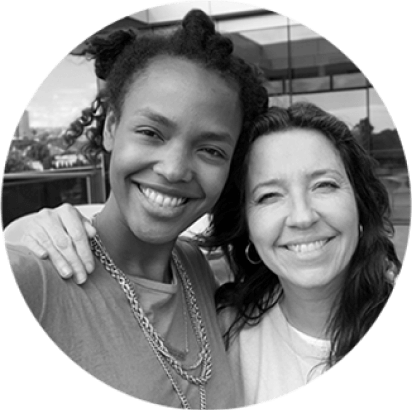 goop beauty editors Jean Godfrey-June and Megan O'Neill love to ask—and answer—questions. On their podcast, The Beauty Closet, they're doing both. To familiarize you with each week's guest, we came up with a goop beauty (and life) questionnaire.
This Week We're Talking To:
Norma Kamali, fashion designer and founder of Normalife
She's gorgeous, lithe, glowy, and full of energy, but never make the mistake of telling designer Norma Kamali she doesn't look seventy-six. "This is what it looks like," she said as she folded her long legs into a chair at goop's Beauty Closet podcast studio. "People think it's a compliment to say you don't look your age, but you'd never say, 'You don't look Lebanese,' would you? I want people to open up about their age—age is not a bad thing." Reading about Kamali's simple and brilliant strategies for looking and feeling fantastic is about as inspiring as it gets: Her book, I Am Invincible, details how to age beautifully and happily, decade by decade. It covers alternative therapies aplenty, clean skin care, acupuncture facials, clean-eating recipes (including the world's most amazing seed bread), copious exercise, lots of dancing, olive oil, and the story of finding her soul mate at sixty-five—it's the ultimate get-psyched fun summer read that's also wildly informative.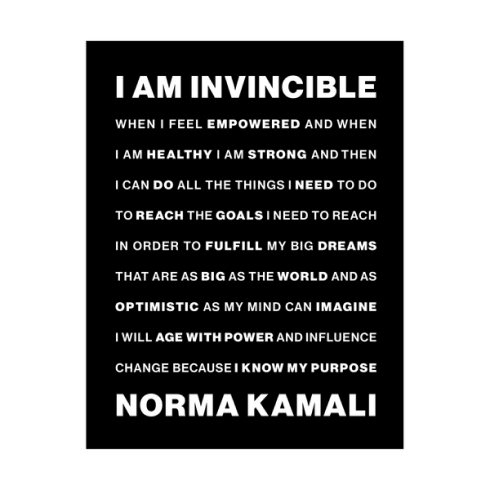 Abrams
I Am Invincible
goop, $35
SHOP NOW
Kamali talked to us for one of our all-time favorite episodes of The Beauty Closet: She's been into clean beauty (and food, and life) for almost as long as she's been a famous fashion designer (she designed the red bathing suit Farrah Fawcett wore in what's still perhaps the most popular poster ever, her "sleeping bag" coats made of parachute fabric are the stuff of legend, and her body-skimming pieces continue to evolve with each season). "When my friends started getting sick during the AIDS crisis, that's when I started exploring," she says. "I've tried everything." We've got details on lots of it below in Kamali's goop beauty questionnaire.
TELL US MORE ABOUT THE ACUPUNCTURE
FACE-LIFTS
They're a definite go-to for me. I work with Jingduan Yang, MD, in New Jersey—he's a Western doctor and an accredited acupuncture doctor. The results are a fresh look equal to what a restful vacation achieves. A true acupuncture face-lift includes face and body and is designed individually, for overall assessment of the patient's well-being.
I try to go weekly or monthly, but if you have a special event, you can do it more than once a week. Because it's a holistic experience, acupuncture has positive side effects, like better sleep and improving overall well-being in addition to the lift. All the health benefits contribute to the fresh look we all love.
Jingduan Yang, MD, is a physician, a board-certified psychiatrist, an integrative medicine expert, and a fifth-generation teacher and practitioner of traditional Chinese medicine, who specializes in clinical acupuncture.
Jingduan Yang, MD, FAPA 999 NJ-73 #200, Marlton, NJ 08053 856.802.6888