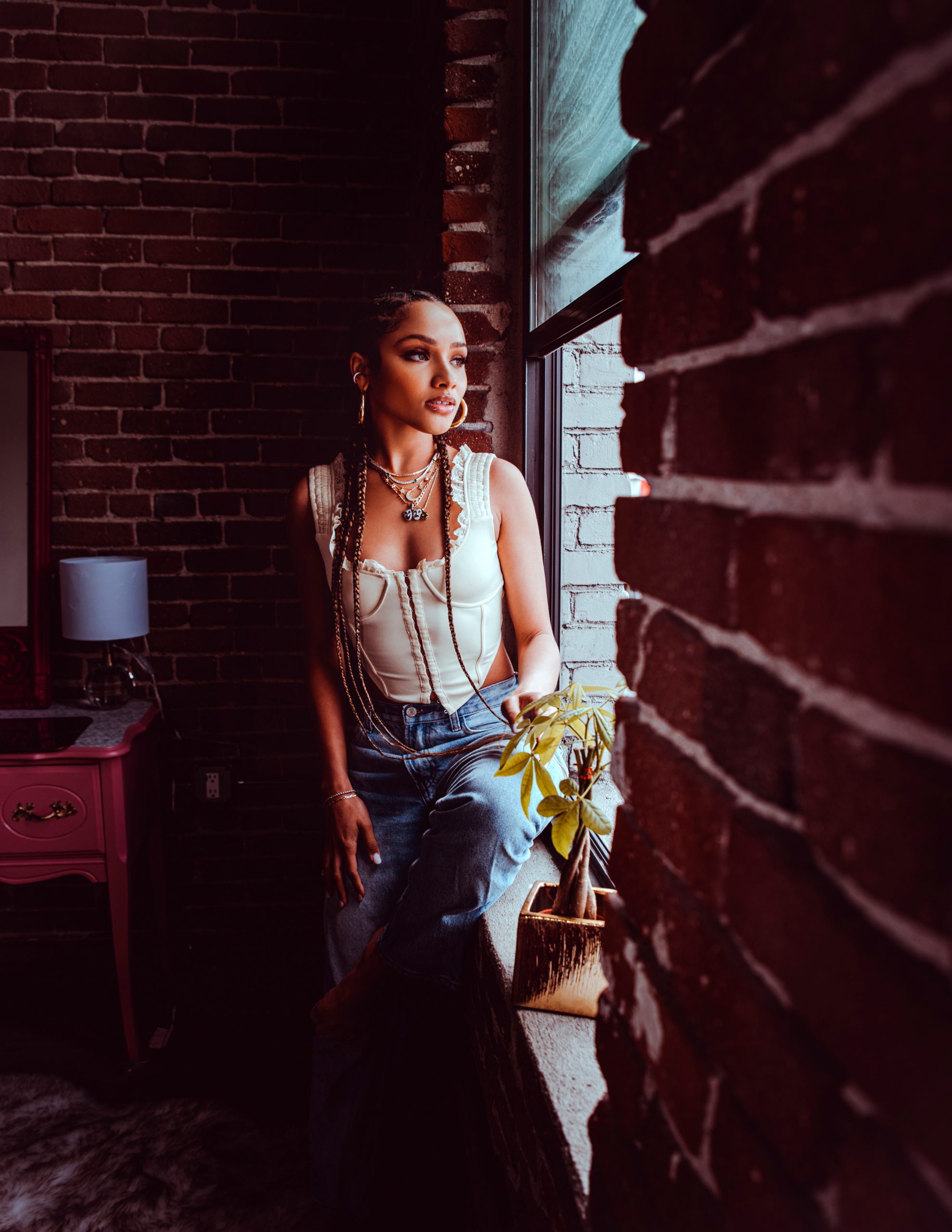 The much-awaited STARZ original series Blindspotting is already out and wowing audiences, and today we're lucky to bring you the show-stealing Jaylen Barron, who rocks the part of the  Girl Boss Trish in this serialized sequel to the comedy/drama film of the same name.
Jaylen also holds the distinction of being the first American person of color to lead in a Netflix Children's series. I'm talking about the Emmy-award winning and Audience darling: Free Rein.
We couldn't pass this opportunity to ask Jaylen about her experiences in this new show, her ongoing acting ambitions, and even her entrepreneurial ways.
For those who have yet to catch Blindspotting, what would you say lies at the core of the show? What do you think will have people binging on it?
The core of the show centers around the unfortunate events and experience of having someone you love incarcerated. I feel like people will binge it because there isn't a lot of TV out there right now that focuses on a low-income black and brown family dealing with day-to-day issues. I hope people are able to see themselves or at least get lost in a world they didn't know existed.
And what can you reveal about your character Trish without spoiling any surprises? What's her role in the show?
You really never know what you are going to get with Trish, she is going to be on an adventure of self-discovery throughout the season. She is the storm, if something is calm and going smoothly, you can guarantee Trish will be the loud thunder shaking things up. In a good way, of course.
Even with just a little sneak-peek, it's very clear that you're having a lot of fun in the role of Trish -strutting around with supreme confidence like it's nobody's business- Is she a relatable character to you or is she allowing you to explore different attitudes and mindsets to your own?
Trish has really made me tap into a part of myself I didn't even realize I had. It's so much fun learning about this different type of confidence and attitude, and I feel like I even maybe carry her with me through my day-to-day life. I've found that I am not afraid to wear certain outfits I may have not worn before, or even do my hair a certain way. I am so grateful for Trish, she feels like a sister within me.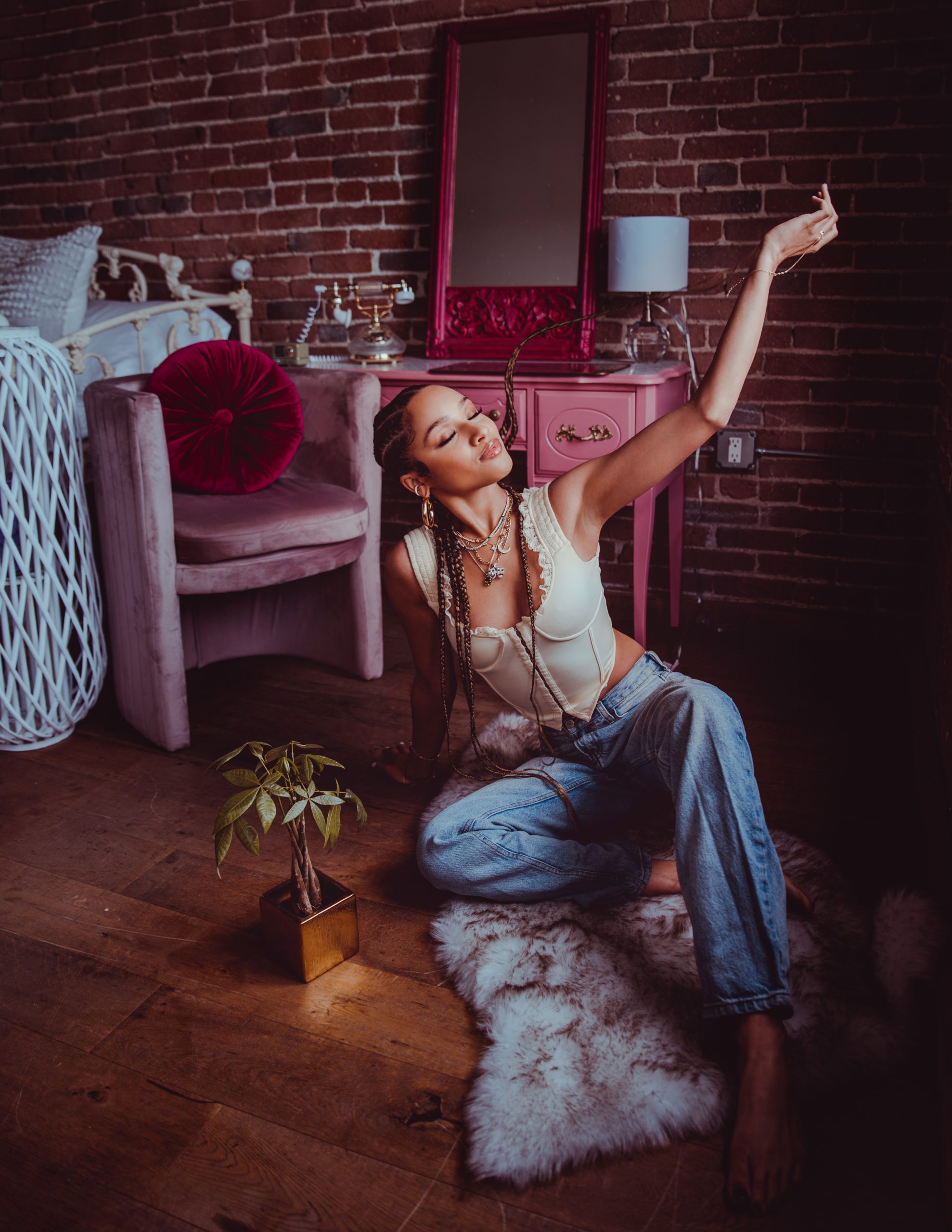 In the Movie/Prequel to the show, there were strong elements of ethnic relations in America as well as people's identities, how has that carried over into the new format? Especially now with the characters of Collin and Miles taking the backseat?
The writers of Blindspotting do such a beautiful job of blending the movie into the show, but they also tell the story as its own unique instrument. The same concept of the struggles the black and brown community go through get addressed in the show in such a seamless way that feels so natural and real. I can't wait for the audience to see how that unfolds throughout the season.
Let's get a little bit into you. Besides acting, you're also the mastermind behind Boujaye Lashes. How do you juggle business and acting, with both being so time-consuming?
Luckily, I have my mom's help with everything. She helps me reply to emails, package orders, and she does errands for me. All of the stuff I may not be able to get to on any given day she helps me with. I appreciate her so much.
Casting and Auditioning as an Afro-Latina: Do you feel like you have an edge in terms of flexibility or is it difficult for you to "fit" with available roles out there?
I definitely have a privilege when it comes to auditioning on a day-to-day basis. It can be difficult at times, but I take it one day at a time. I don't take anything personally, I'm working hard and that's what matters to me.
You're probably very focused right now with Blindspotting, but What genres of film or shows would you like to try out eventually?
I would love to be in a big action blockbuster film with some of the greats. I'm currently focusing on mastering my craft right now so I can get to that level. It will happen one day soon when the time is right.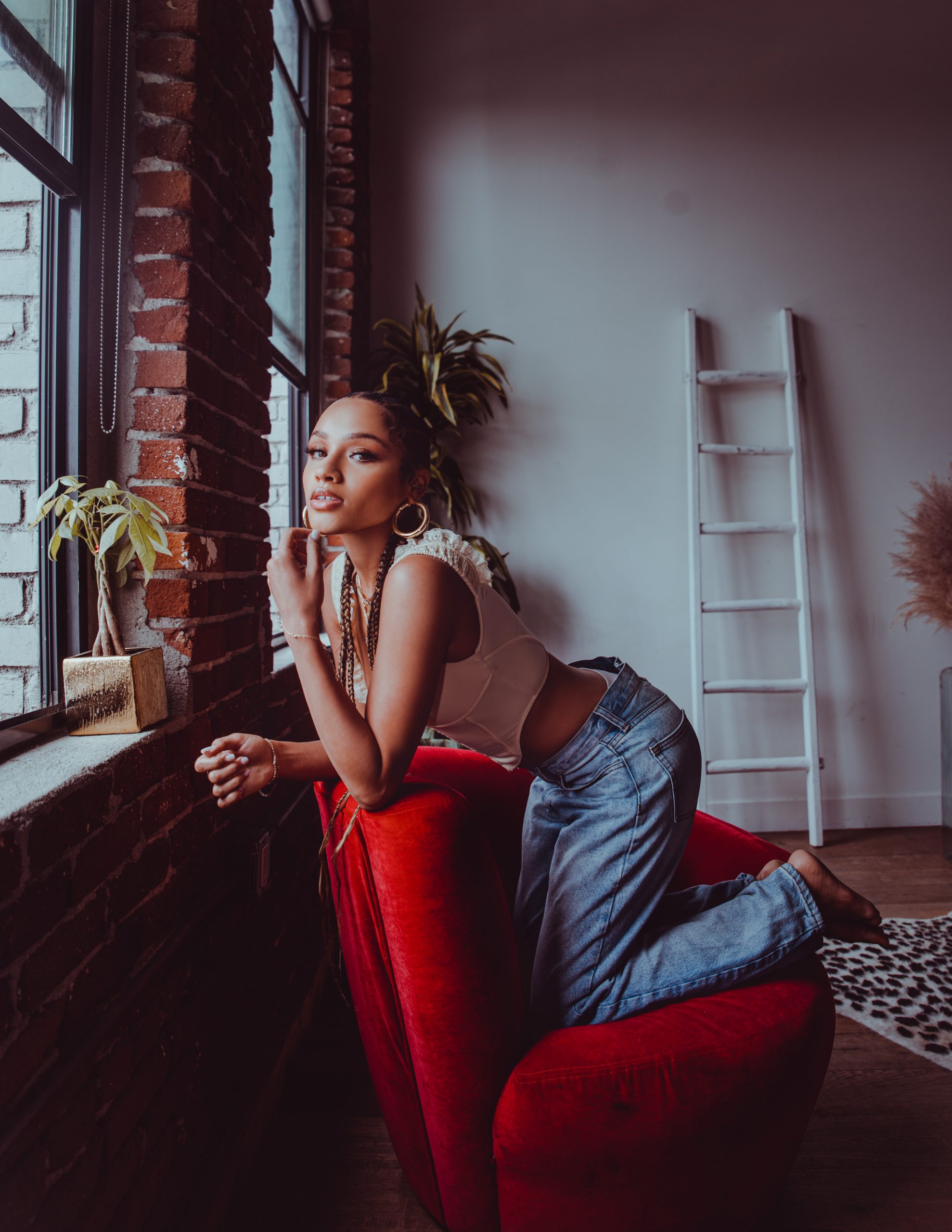 What are your favorite must-watch comfort films?
My go-to films would be Monster's Ball, Cast Away, What's Eating Gilbert Grape, and my guilty pleasure, Dawn of the Dead. When I'm eating and need something to watch, I put any of those on.
Here at LADYGUNN, we do a little bit of everything, but music is always front and center. Tell us about what's on your playlist right now… and if you were working on a music demo tape you would let us know first, right?
My go to songs right now are "In the Vault" by Sulan (Bay Area artists), "What It Look Like" by Jayellz (an Inland Empire artist), "Charlene" by Anthony Hamilton, and "Love" by Musiq Soulchild. Honestly the list goes on, the genre of music I listen to ranges from love songs to "bad bitch music"…it all depends on my mood! Oh, and you will definitely be the first to know when I hop on a track. It would be inspired by Trish, for sure.
CONNECT WITH JAYLEN BARRON
INSTAGRAM // IMDB
story / Samuel Aponte
photos / Heather Koepp Photography @heather.rival
makeup / Galaxy San Juan @makeupbygalaxy
stylist / Erica Mer @ericas_style
Wardrobe
Corset / Serpenti
Moon/Star Necklace / iCandi Rocks
Hoops + Cuffs / Lili Claspe
Necklaces + Bracelet ring / Lili Claspe