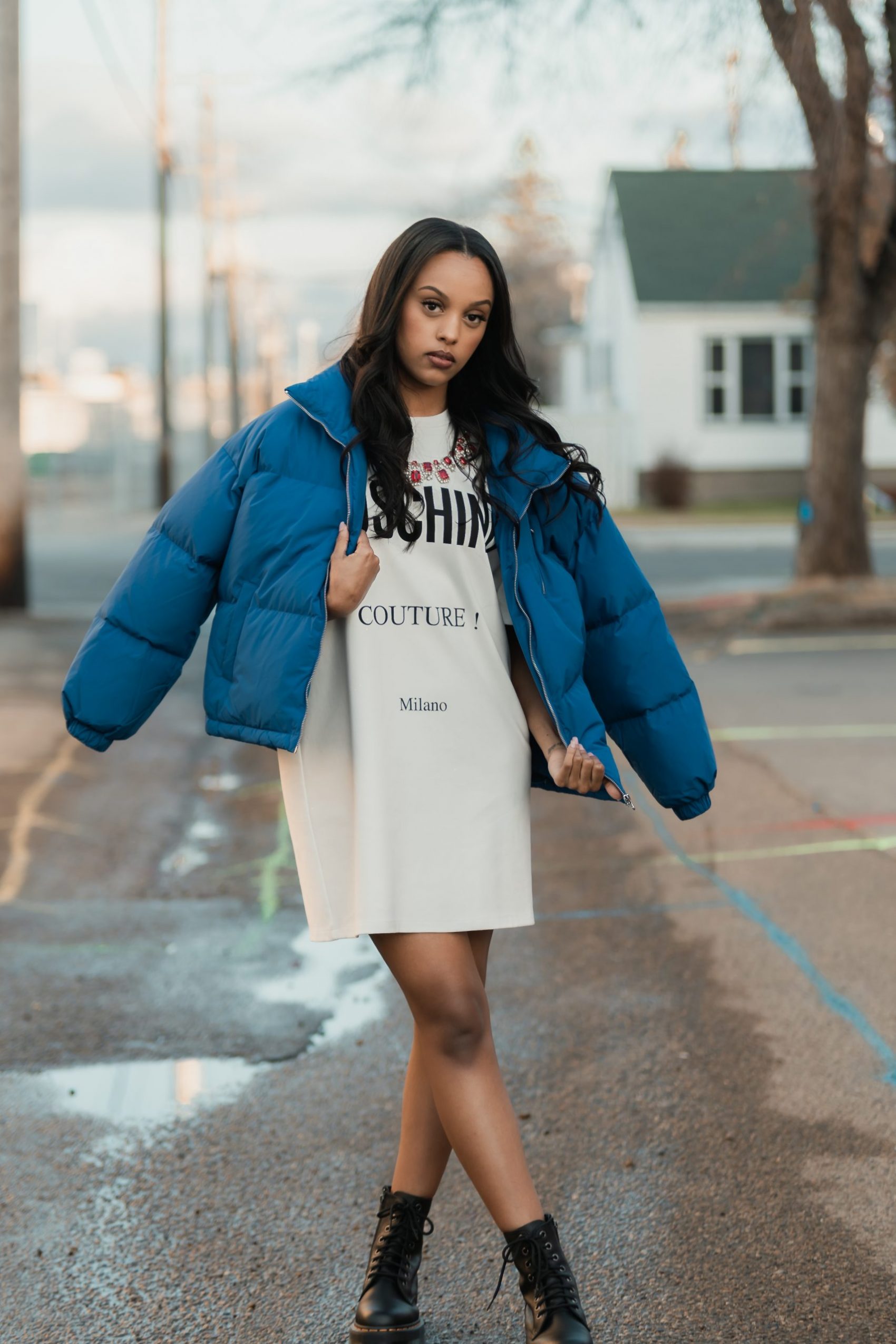 An Ethiopian-Canadian native with power and velvety vocals, Ruth Behre (aka Ruth B.) is enigmatic and righteous; down to earth, easygoing. A straight shooter with honesty in every word, the Alberta native kept a cool head as her sophomore record Moments In Between waited patiently to drop on June 11, 2021 via Downtown Records / The Orchard. Writing the record in her childhood bedroom, Moments In Between had no breaks during the COVID-19 pandemic for Ruth B. and her beloved keyboard. Produced by Patrick Wimberly (Beyoncé, Solange, Blood Orange, Ellie Goulding) the record is delicate, soft while showing poise and boldness in daunting situations we all go through.
From needing space to letting relationships die, Moments In Between shows growth for Behre as she carries her work from the bustling creative mecca of New York City to the quiet homestead of Alberta, Canada over the last year and a half. Her singles "Situation" and "Die Fast" off the album have garnered over two million plays as her popularity climbs thanks to TikTok and dozens of playlists on Spotify.

TELL ME ABOUT "SITUATION"
I wrote it in New York with producer Patrick Wimberly. We got into our session and started playing those beautiful chords that are in the song and I was just telling him what was going on in my life at the time. [I was in] this relationship where I didn't really know what we were doing or what it was. We used the term, 'what's the situation?' in the song and took it from there.
IS
"DIE FAST"
THE ONE THAT WOULD COME AFTER "SITUATION"? WHERE YOU KNOW IT'S NOT THE RIGHT DECISION, BUT IT'S SOMETHING BOTH OF US CAN'T AVOID BECAUSE WE KEEP COMING BACK TO EACH OTHER? 
Exactly. When you know something isn't for you, but it's hard to let it go.
GIRL, I'VE BEEN THERE. WAS [THE SITUATION] GOING ON DURING COVIID DURING THE SAME AS YOU'RE WRITING MOMENTS IN BETWEEN?
Yeah, so I wrote half of the songs before COVID and those songs were [about times] before COVID. When COVID hit, I went back to Alberta and I was in a completely different headspace, just different vibes [overall]. [The songs] all, in a way, connect and tell a story.
IT SOUNDS PERSONAL, YOU PUT A LOT OF YOURSELF IN THESE SONGS. HOW WAS IT GOING BACK TO ALBERTA AND HAVING THE TIME AND DIFFERENT HEADSPACE TO WRITE THE REST OF THE RECORD?
It was definitely different from what I anticipated just because before that I was in New York and working there. In a way, it was kind of nice to reconnect with my roots in writing. When I first started making music, it was very much my own thing, I didn't write with people. I always wrote in my bedroom with my keyboard, which was cool to come back to.
IT'S NICE BEING ABLE TO RECONNECT TO YOUR PAST SELF. WHAT HAS CHANGED FROM WHO YOU WERE THEN TO WHO YOU ARE NOW AND COMING BACK TO YOUR OLD CHILDHOOD BEDROOM? 
It was so different. As a writer, I have grown so much, especially since my first album. I came back to the same place, but as a completely different person. Even though my setting was the same, I feel like a different writer. It's cool to exercise in a place that feels so [much like] home and comforting.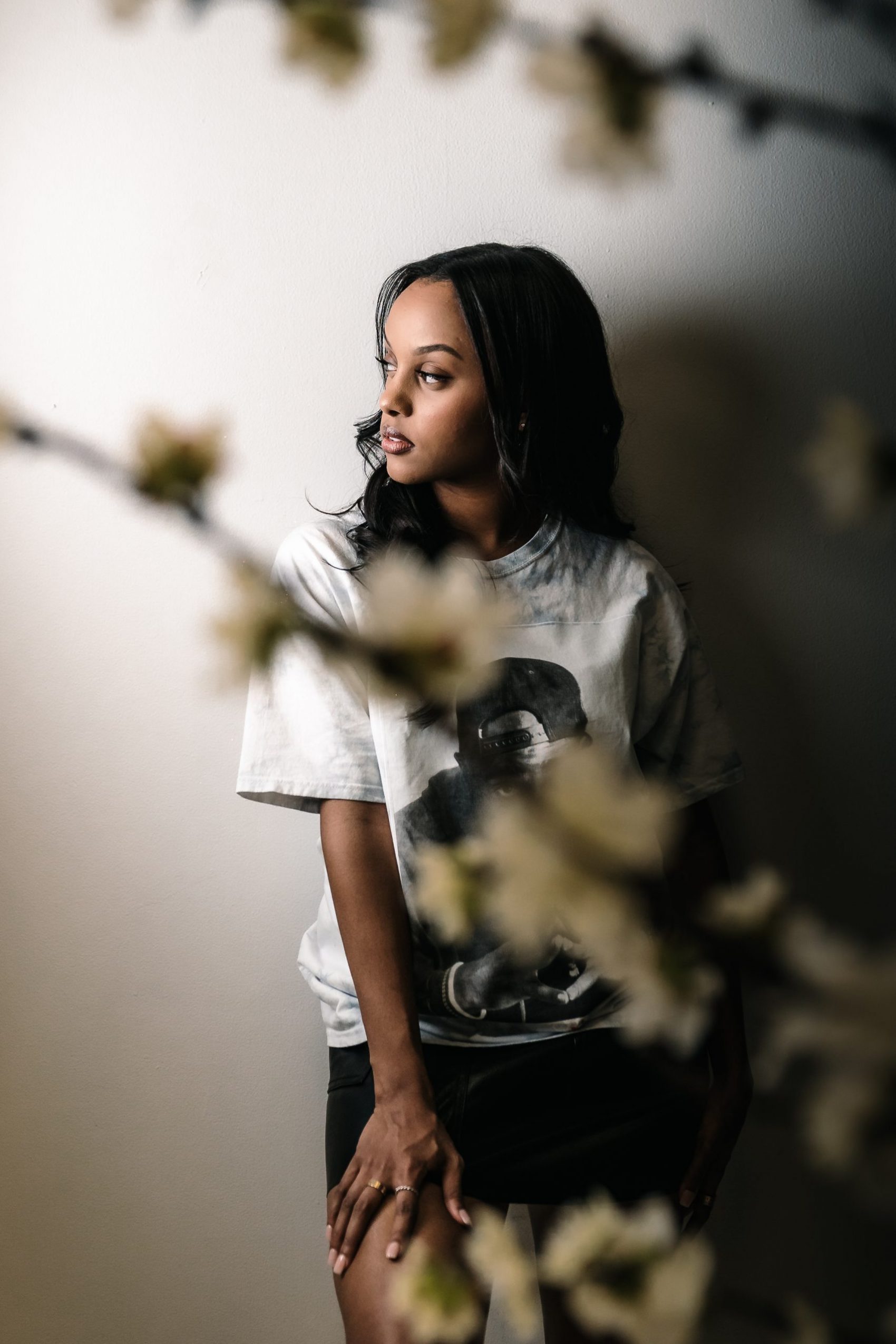 TELL ME A LITTLE MORE ABOUT "PRINCESS PEACH" 
It's the first song I wrote when I moved out to New York. It's one of the more honest and vulnerable songs on the album because I say some stuff that I wouldn't typically say like how I'm scared to ask for help and how I want to always fix things on my own. It's something I've always dealt with. In that particular time in my life, I had no option but to ask for help. It was such a new place and I felt alone and scared. I thought it was interesting to write about how I never wanted to be a damsel in distress like, I'm not a princess, but I'll be your peach. That was me saying I never want to be the person who needs help, but I need help right now.
WAS IT A BIG MOVE GOING FROM CANADA TO NEW YORK?
Yeah, it was my first big move ever. It was intense, but I ended up really loving it. It's one of my favorite cities ever.
SINCE MOVING HAS NEW YORK INFLUENCED YOUR WRITING STYLE AT ALL?
Wherever you are [can] mold you and change you. Especially in New York because I was working with so many amazing writers and producers. Any time I walked into a session, I was a sponge and I soaked up whatever was in front of me. It definitely impacted me as a writer for sure.
WHO OR WHAT INSPIRED SOME OF THIS RECORD?
I think, for me, I [will] write about my everyday life. There's stuff about my friends, my family, my travel, just everything; love, heartbreak, all of it. I don't think you should ever shy away from anything. I just write like a journal, whatever I'm feeling or whatever I'm going through, I put into song.
THAT'S VERY BRAVE. YOU'RE SHOWING EVERYONE YOUR IINNER SELF. IS IT CATHARTIC OR SCARY? 
I think in the beginning, I would think a lot about who is going to hear [this music] and do I want this person to know this or that. I still sometimes do, but now, I've realized all you can do is be honest. The best sounds are the ones that are super real.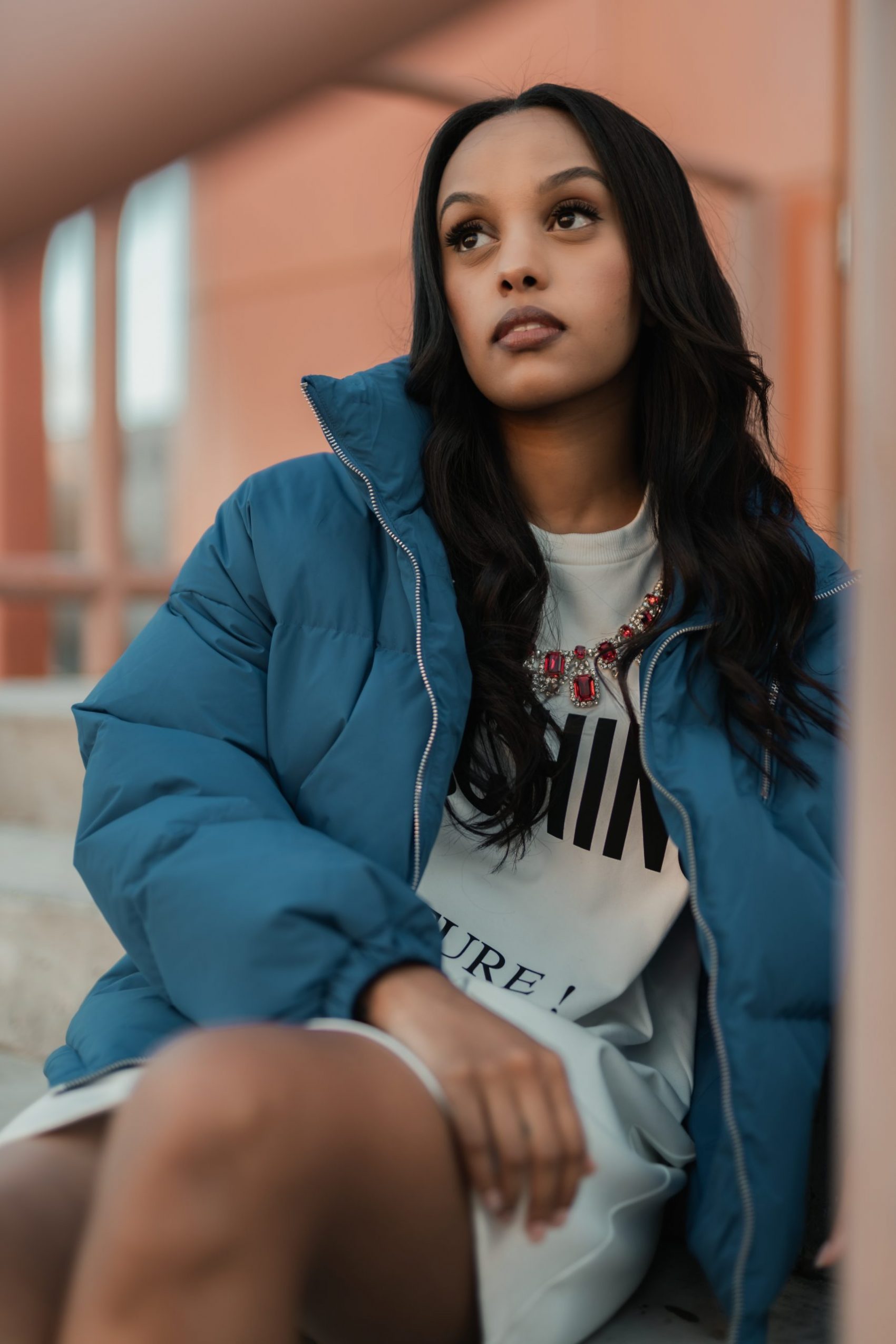 I FEEL LIKE THE WAY YOU SPEAK IN YOUR SONGS IS THE WAY YOU ARE IIN REAL LIFE. BEING A MUSICIAN, IS THAT PRETTY TRUE? 
Yeah, definitely. I think I am someone who wears their heart on their sleeve. I [say] how I'm feeling. I think that makes its way into my music as well.
TIKTOK HAS BLOWN YOUR STREAMS AND MUSIC UP. HAS THIS NEW FORM OF MEDIA BROUGHT A WHOLE NEW MEANING TO YOUR SONGS AND HOW PEOPLE INTERPRET IT?
Yeah, I think social media is so incredible in that way. You can connect with someone you [might] never meet otherwise and your music can travel way further than you ever thought. TikTok is insane, it's crazy that songs I wrote years ago are making little appearances here and there. It's been amazing to watch all of that unfold.
FAVORITE SONG ON THE RECORD AND WHY? 
I think right now my favorite song right now is "Spaceship" [because] I've always been someone who is obsessed with outer space. I write about it in other songs, but I've always wanted to write a song about it and incorporate it heavily into something. It's lyrically my favorite right now.
IF YOU WEREN'T DOING MUSIC, WOULD THAT BE SOMETHING YOU'D LIKE TO DO? GO TO SPACE? 
Probably not, I definitely [hesitate] when things get scary. A lot of things that are my favorite do scare me. Maybe I'd buy a telescope and watch stars and stuff, but to go to space would be a reach for me.
FROM YOUR START IN MUSIC USING THE APP VINE (RIP) TO NOW, WHAT HAVE BEEN THE HIGHLIGHTS OF YOUR CAREER SO FAR? 
I think there is a lot that comes to mind. My biggest accomplishment for me, is the love that evolved for performing. When I was first starting [music], performing seemed to me to be the most terrible thing. The idea of being in front of people and singing….I have always been rather introverted, so it was really scary. After doing it so much and having those experiences, it has really become something that I love and look forward to and miss a lot, especially during these times. I think for me, that is something I am really grateful [I was] given the chance to fall in love with [performing].
WHAT WOULD YOU SAY TO SOMEONE WHO IS LISTENING TO MOMENTS IN BETWEEN FOR THE FIRST TIME? 
I hope you like the music and that it means something to you. I hope you find a little bit of yourself in it. For me, music has been my go-to when I'm feeling anything whether it's happy, sad, alone, confused..I always feel like I'm providing solace to someone who's listening.

CONNECT WITH RUTH B.
WEBSITE // INSTAGRAM // FACEBOOK // TWITTER // SPOTIFY
Story / Bridjet Mendyuk
Photos / Courtesy of Shorefire Media