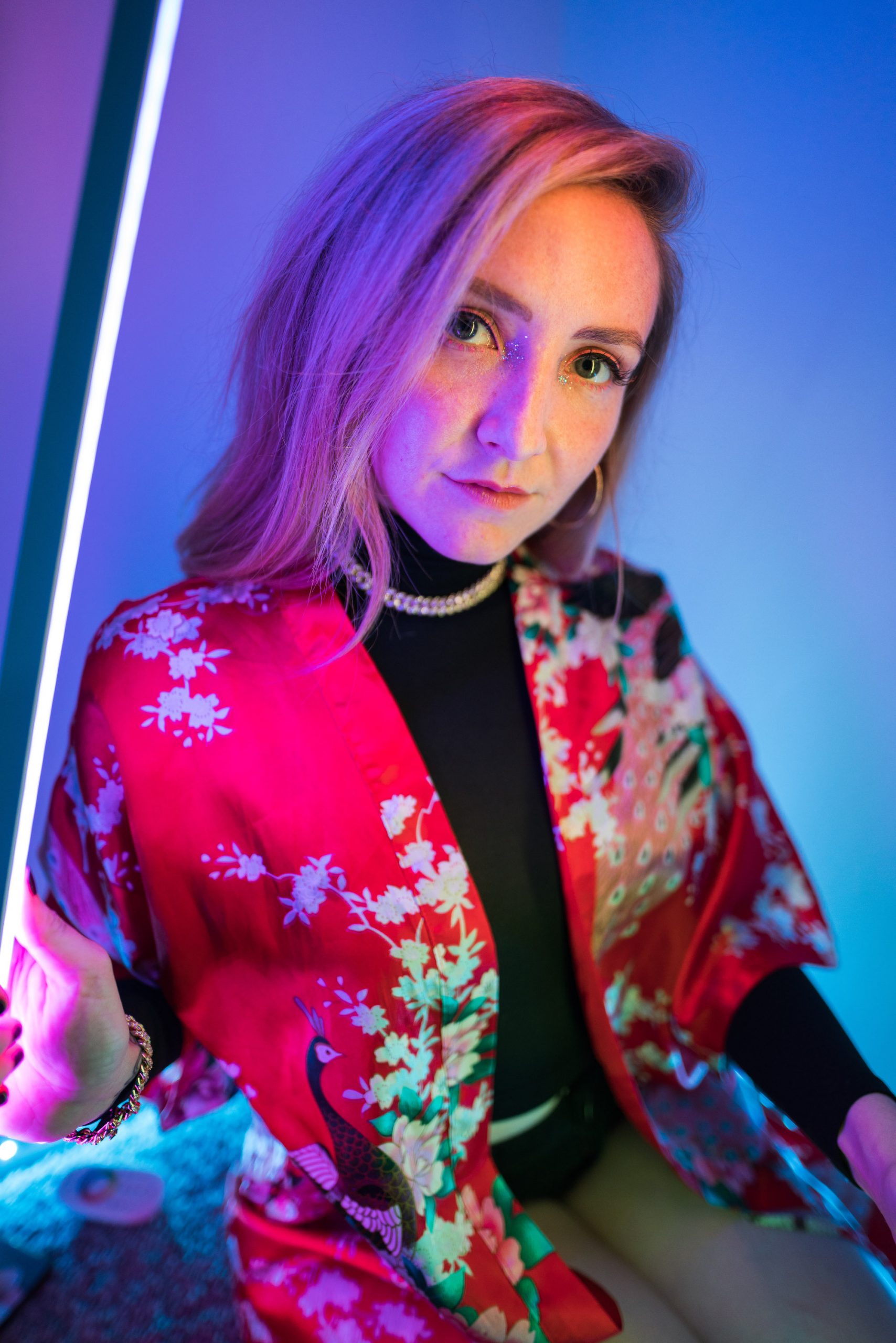 What I love the most about Devin Moses -aka DEVMO– is that she definitely strives for authenticity. I really like his compositions, which invite us to be irreverent, to love, to enjoy and live. Through her music she presents a range of themes that deal with crazy experiences that a normal? girl lives, but approached from a perspective that very few could categorize.
This explosive girl from Santa Monica just dropped a song called "$U$HI" with Majesti and very surely It will be a hit like many of his other songs. We had the opportunity to talk with her about her career, her songs, her idols and the way she would like to be perceived by her audience in the music industry.
Devin, can you walk us a bit through your story?  How did you get started and when did you know that you wanted to be an artist? 
I knew I wanted to be an artist when I saw the "Baby One More Time" music video haha. I'm pretty sure I believed Britney was God and just thought, I want to be her! I took guitar lessons as a kid but didn't really get involved in music until I was in High School. I started rapping with the boys after a few drinks at parties and before I knew it, I was making songs with them. I fell in love with rap music after hearing Tupac and immediately started making little beats on garageband and rapping to them. I went to Musician's Institute after high school and the rest is history.
Right now the music scene is full of interesting bets. How has your personal process been and the path to get to where you are today?
My process has been both exciting and grueling. At times I've felt on top of the world and at other times I've felt utterly hopeless. The whole journey has felt like long periods of no movement and short spurts of a lot of movement. To this day, I'm not sure how much legitimate progress I've made but I can definitely say I've become a better songwriter, rapper, and singer throughout the years, and now it's my full time job. I feel like I still have a long way to go but I'm undoubtedly very blessed to even be where I'm at right now, so no complaints.
You are definitely a performer, we are sure about that. So let's talk a little about your writing side. We know there is an interesting story behind "Microburst" and "Someone knew". Can you tell us more about that? If we check your lyrics, what kind of stories are we going to find?
Haha, I don't know how you guys know about "Microburst" lol. This was the first song I ever wrote when I was 10 about a mini tornado that pushed through the small town I grew up in and terrified me as a child. I played it at a guitar recital back then but I don't remember it at all now. "Someone New" is a song about seeing the beauty in people everyday. I am constantly seeing gorgeous, kind, cool people in my daily life, mostly strangers. Those little things that make people special take my breath away and make me "fall in love with someone new everyday". It's not even really a love song, just me appreciating the beauty and uniqueness of people.
Why DEVMO? Who came up with the name?
DEVMO is a combo of my first and last name, Devin Moses. My sister's ex boyfriend used to call me DEVMO as a nickname and it just kind of stuck. I knew when I started rapping that it was the perfect name.
You've been described by some publications as a cross between Billie Eilish and Iggy Azalea. How do you feel about that comparison?
I don't agree with that at all. I love both artists but if anything I think I'm more of a cross between Doja Cat and Ashnikko. I get compared to Doja Cat more than any other musical artist. I wish I had Billie's voice though, she's phenomenal. I've always been a big fan of Iggy as well.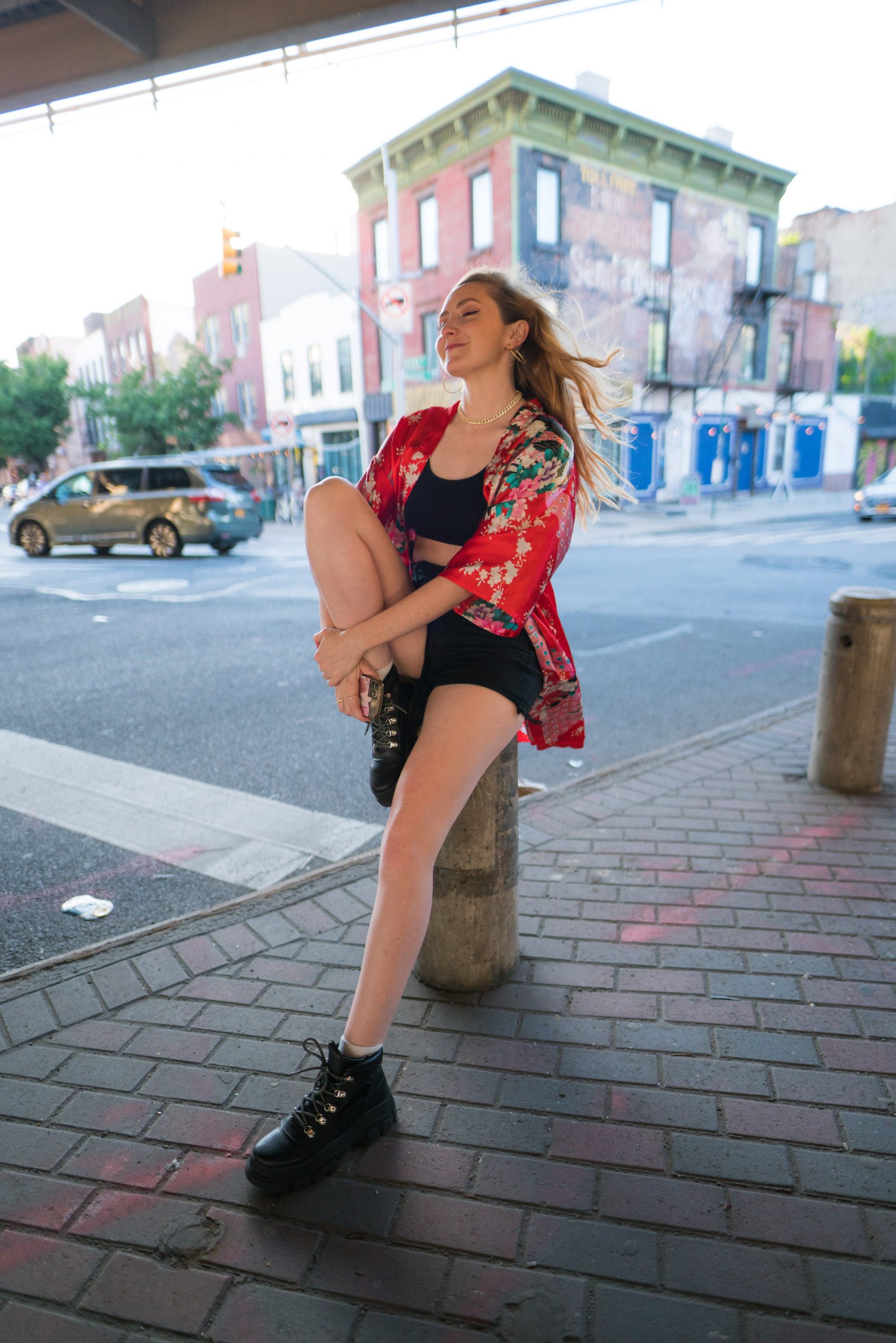 While doing a little research on your career I read that you recognize the importance of breaking down walls and assuming that suffering is part of the human experience, because we are all vulnerable in some way. Out there there are many young people like you thinking that life should be perfect as in social media. Could you leave them a message based on your experience?
Life is messy and imperfect by nature. Everyone you see on social media who looks like they have a perfect life is lying. It's not real. Everyone goes through difficult times. When things get rough for me, it's always helped me to lean into the sadness/emotions. Let the feeling in and embrace it but don't let them stay too long. Give them a time limit. I also think it's good not to shy away from them on social media. It's okay to show the world that things aren't perfect. People see you as being real when you get vulnerable. My DM's are always open if you wanna vent.
What project are you working on right now?
I just dropped a song called "$U$HI" with Majesti that I'm very proud of and excited about. It's a fun silly romantic bop with a sushi innuendo as the centerpiece. I've been waiting a while to drop this bad boy so go stream it up and enjoy! I'm feeling really happy lately so my releases for the foreseen future will be good vibes.
When somebody talks about DEVMO, what do you want they say?
"She's dope! I love her music. I can totally relate. How come she isn't more poppin'." (lol)
Every day people listen to more music, because there are more platforms available. Music is more present and more accessible than ever and this opens a necessary space for new musical bets that come to present their proposals. we will definitely keep an eye on DEVMO to see her shine.
CONNECT WITH DEVMO
INSTAGRAM // SPOTIFY
photos / courtesy of the artist
story / Mariana Gonzalez