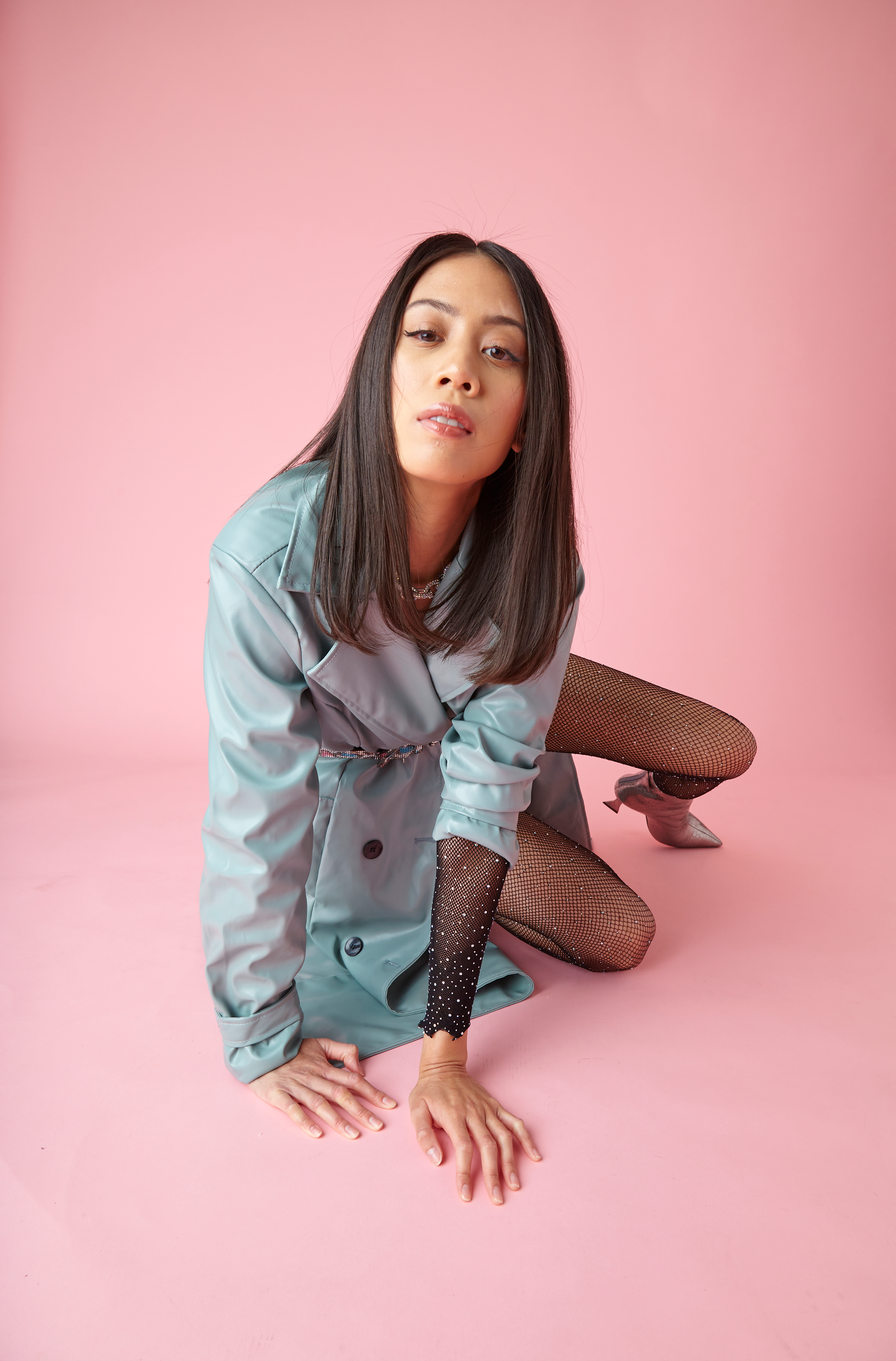 I think it would be fair to say that the Asian-American community is underrepresented in music today. There's been room for the Britneys, the Jennifers, and the Beyonces, but how many Asian girls have seen or heard themselves in the big media spaces reserved for pop royalty?  Enter Danelle Sandoval, the Filipino-American pop icon-to-be that you've all been (too patiently) waiting for.
Danelle's newest single and music video is called "Go", and it's a beautifully vibrant pop masterclass that comes from a place of self-empowerment and reclamation that is neither shy nor apologetic. It is effortlessly carried primarily by Danelle's sultry and forward singing style that delivers its poignant message without wagging its finger at you; "…It's my way of reclaiming my sexual identity and not being anyone's fantasy except my own." She says, while her exuberant yet precise choreography accentuates just that. Danelle's performance is like a tool for her growth and self-emancipation from the labels placed on her, and this is what leading by example looks like, a show of how acceptance, validity, and power must come first and foremost from within.
Lucky us, we got to converse with Ms. Sandoval for a little bit and talked about her growing career and the unique circumstances of Asian women in America today:
"Go" strikes first with a series of affirmations, almost like a mantra, where did that come from?
The affirmation idea actually came to me when I was creating the music video. I made the video because I wanted to honor my truth of who I believe I am. Because of the rise of violence against Asians, I wanted this video to represent and state what I know I am and not what society has deemed me as, being an Asian-American woman. So I wrote my own affirmations and wanted to put them in the video as a way to remind myself of the power I have. By watching it, I hope that other women can be inspired to also say these affirmations to feel empowered.
The video is a double whammy of sultry singing and dancing, it clearly shows you've been cultivating your talent for a long time. Tell us a bit about that journey and the people that nurtured it.
Thanks so much! The first people that I think of are definitely my family. My mom, dad, and sister have continuously supported me and my pop star dreams. I grew up singing karaoke with my Filipino family and watching old music videos, particularly Mariah Carey and Whitney Houston. We still do to this day. I've been dancing ever since I was little. My family has definitely encouraged me throughout my life, even if that means dancing in heels and a bodysuit. The funny thing is that I've never made a choreographed music video before, so there are definitely some surprises in this one.
This project is unlike any other one I've made. I think I just didn't feel this ready or confident about myself as much as I do now, especially as a woman of color and an independent artist in the music industry. It took me a long time to get here, but I'm grateful for this entire experience, the highs and lows, the ups and downs, the risks and rewards. All worth it.
Forgive the basic question, but I gotta ask about your influences! Who has helped shape your sound the most?
I'm glad you asked! This video and song felt like an ode to the artists that I grew up watching and admiring. It's very pop star-esque. Mariah Carey, J.Lo, Beyoncé, Britney Spears, all these women continue to inspire me and are big influences to my music. For songwriting, I definitely draw inspiration from Amy Winehouse, Lauryn Hill, and Carole King. Oh, and I definitely love listening to 90s R&B. "Go" is highly reminiscent of that time period.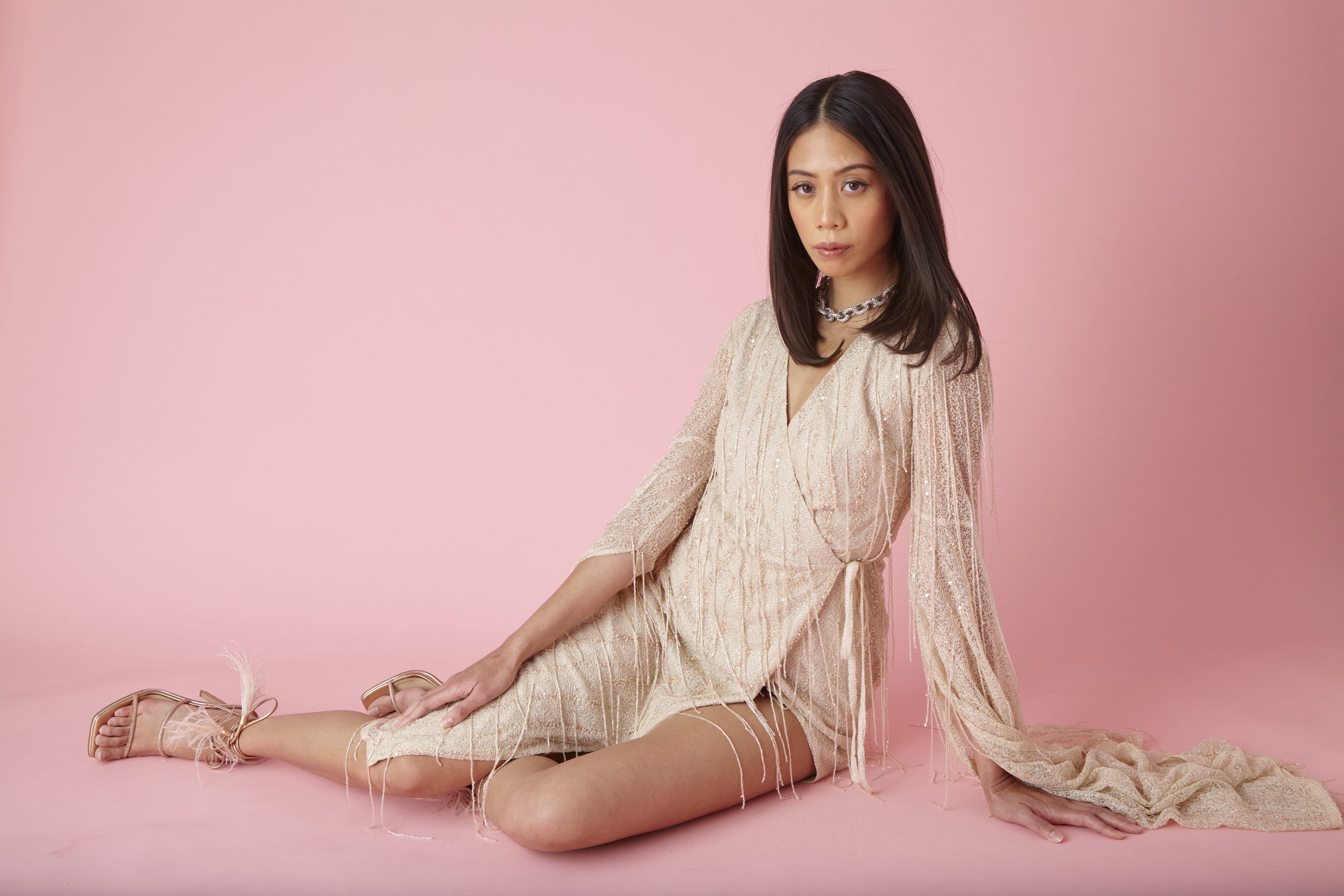 There's a line during the affirmations that alludes to the fetishization of Asian women, how would you describe it to people who could not have had that lived experience?
As women, we already face many injustices in society. We have to think twice about our safety, what we wear, and how we act and think. On top of this, and because of being an Asian woman, there's already an implication that I'm an object, a trophy, docile, meek, submissive, a fetishization. It's almost like being told that this is what I am, and I can't be anything other than that. It's harmful and limiting. I grew up receiving unwanted comments about my body, my sexuality, and my sense of self. I still do. I found it hard to liberate myself because I was fearful of being a stereotype or becoming tokenized. For a long time, I just became desensitized to it. However, because of the rise of violence against Asians, I knew I had to speak up. For myself, and for my community. Making this video was the best way of reclaiming my sexual identity and breaking the narrative that I've been told throughout my life. I am my own vision, I am my own fantasy, not anyone else's.
What does "Finding power in the color of [your] Skin" mean to you?
I used to think that because of being Filipino, I would never be able to make a career in the music industry, especially after constantly seeing stigmatized, characterized, and dehumanizing portrayals of Asian women in the media. While we have made some progress, there's still so much work to be done. There's never really been an Asian pop star that's been fully accepted in Western culture. And all my life, even since I was little, that's what I've wanted to see. An empowered, confident pop star that looked like me and was proud to be Filipino.
In realizing this, I knew I wanted to create change. For me and the plenty of women who experience the same thing. Because of my experiences, I understand that my dreams don't have to be dimmed because of not fitting a certain requirement or standard. I can be a pop star by being me and embracing the body I was given. I can be on Billboard charts and be listened to on radio stations internationally.
Now, instead of shying away from the color of my skin, I find power in it because the experiences I've had by being in it make my story unique and impactful.
A few years back Burak Yeter remixed your cover of "Tuesday" and it spread like wildfire, What was that feeling like when the millions of views and plays were piling up and your name was on it?
I was so surprised. It felt surreal. I've always been a fan of covering rap songs. I just had no idea that this song would turn into what it is now. I think it's wild that it's been listened to so many times around the world. I still love seeing my name being tagged in videos posted on a Tuesday. Fun fact, I was born on a Tuesday, go figure.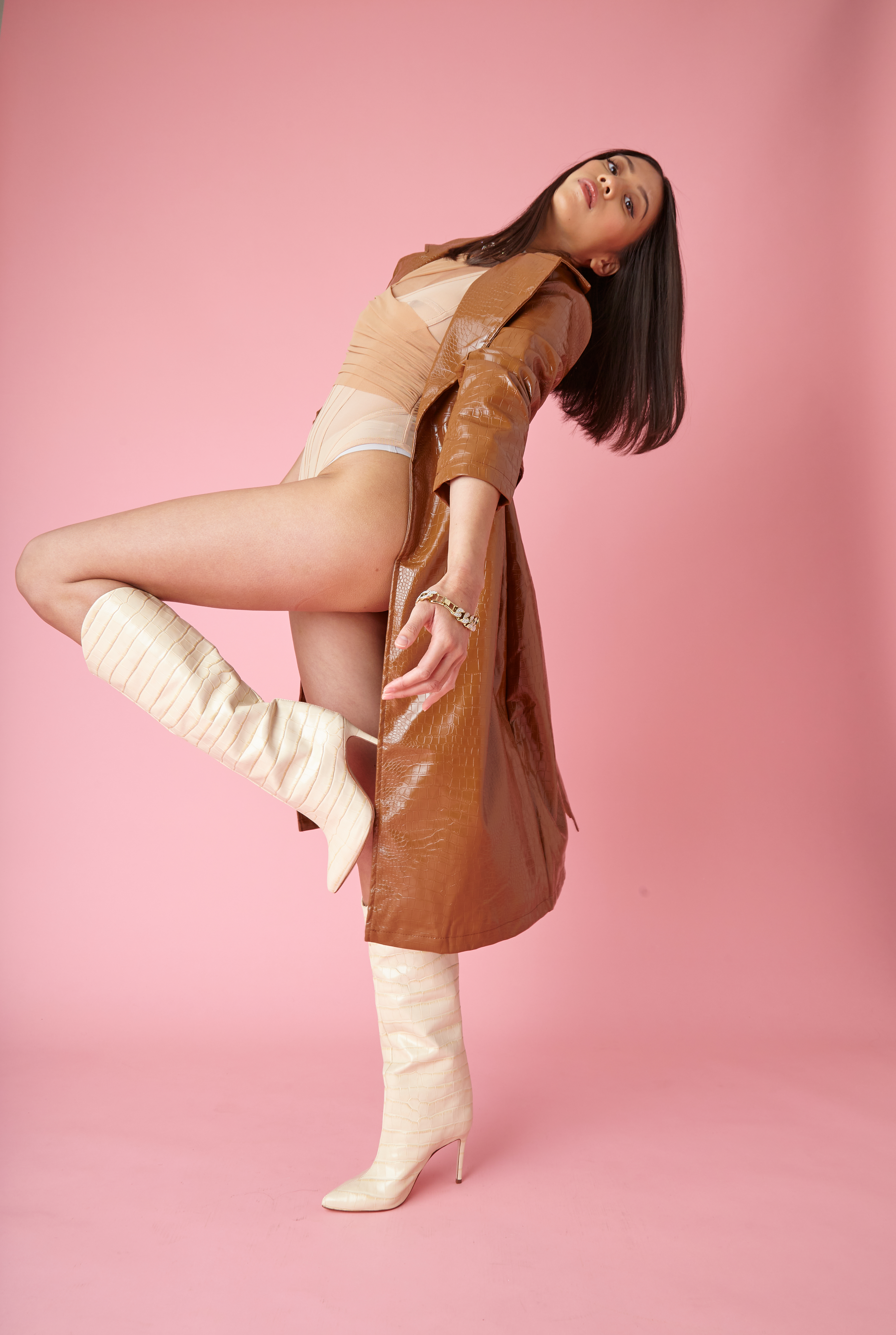 Looking at your recording history so far, things seem ripe for a full-length album release, are you planning that at all any time soon?
Yes, there is plenty of new music on the way. It's been a big goal of mine to finally release a full-length album, so stay tuned 🙂
As an Asian-American, you must be going through very anxiety-filled times right now with all these random and unprovoked acts of violence, what are you feeling right now as a part of the community, what worries you the most?
It's been a whirlwind of emotions. I make sure to check in with my friends and family continuously. While there is more awareness and conversations to bring change, there is still a lot of work to do in order to build a society that's accepting, open, and safe for all. I hope that the conversations continue to deepen and expand, and don't just become a trend. I hope that people continue to learn and shift their perspective by listening to the stories of the BIPOC community.
CONNECT WITH DANELLE SANDOVAL
INSTAGRAM // SPOTIFY
photos /  Anna Vorontsova
story / Samuel Aponte