Skin care has always been a part of Erica Ndlovu's self-care practice. "In the evenings I like to take my time applying serums—it makes for a relaxing end to the day," says the goop junior associate beauty editor. "With oily, acne-prone skin, I've always had to pay extra attention." As initially soothing and stress-unwinding as Ndlovu's skin-care routine was, she never saw the results she hoped for. "It started becoming more tedious and less about self-care," she says.
After joining goop, she slowly replaced her conventional products with clean ones. Now the rituals are just as relaxing, but the results, she says, have improved. "Since I switched to clean, my skin is clearer, more even, and radiant," she says. "I'm seeing lasting changes, and it makes me look forward to this self-care practice every morning and night."
EVERY MORNING
1
Vitamin C
I've learned that not all vitamin C products are equal, and the best one for skin comes in the form of L-ascorbic acid. You mix this one with hyaluronic acid serum when you're first ready to use it, and the vitamin C then stays super potent for the three months it takes to use. My skin looks glowy right after I apply it, and over the past three months that I've been using it, my skin tone definitely looks more even.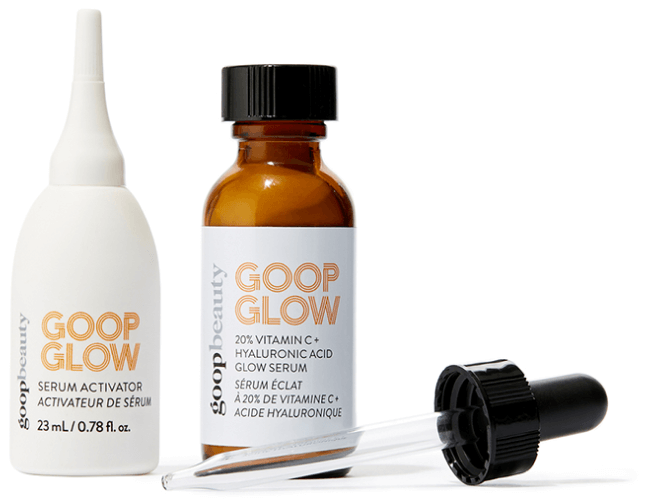 goop Beauty
GOOPGLOW 20% Vitamin C + Hyaluronic Acid Glow Serum
goop, $125/$112 with subscription
SHOP NOW
3
Sunscreen
Because I have acne scarring, sunscreen is an absolute must to protect those spots from standing out further. I slather this all-mineral sunscreen on my face and neck. It has a lovely tint that blends seamlessly into my skin, and it feels so smooth and moisturizing.

Unsun
Tinted Mineral Face Sunscreen
goop, $29
SHOP NOW
4
Lip Balm
My lips tend to get really dry, but ever since I started using Olio E Osso's multifunctional balm, they have been moisturized and pillowy-soft. I normally swipe the Tea Rose shade across my lips for a nice sheen plus some added warmth. I always keep it on me, too—it's great for a quick wash of moisture and color for lips or cheeks.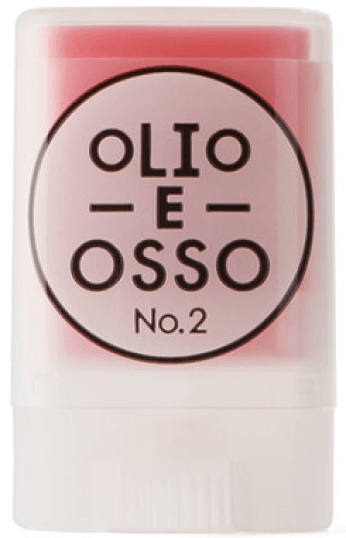 Olio E Osso
Balm
goop, $28
SHOP NOW
EVERY NIGHT
1
Double Cleanse
Double cleansing has been an absolute game changer for my skin: I've had fewer breakouts ever since I started doing it. Plus, it leaves my skin feeling deeply clean yet also soft and moisturized. I start with the oil cleanser from Wonder Valley, which melts away makeup and dirt and turns into a milky emulsion as I splash on water. It has a lovely citrusy scent. I follow this up with the purifying cleanser from Tammy Fender, which sweeps away any remaining traces of makeup and helps clear my pores. For a split second, the spearmint scent transforms my bathroom into a spa.

Tammy Fender
Purifying Cleansing Gel
goop, $50
SHOP NOW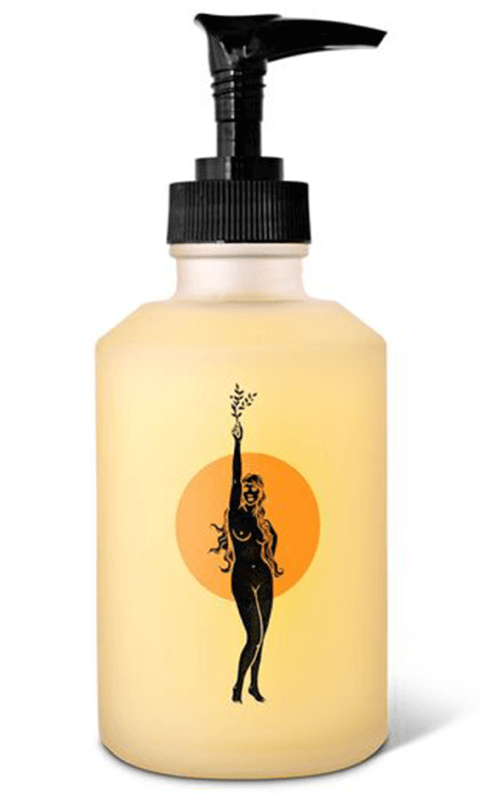 Wonder Valley
Face Oil Cleanser
goop, $65
SHOP NOW
3
Moisture
My skin used to go through phases of looking a little dull and quite frankly tired, and I would resort to applying more makeup during the day to bring back the glow. Now I use this serum at night and I wake up looking glowy and restored. It's made with botanicals like cotton thistle extract and purslane, and somehow my skin just looks fresher and brighter, and I find myself using less makeup.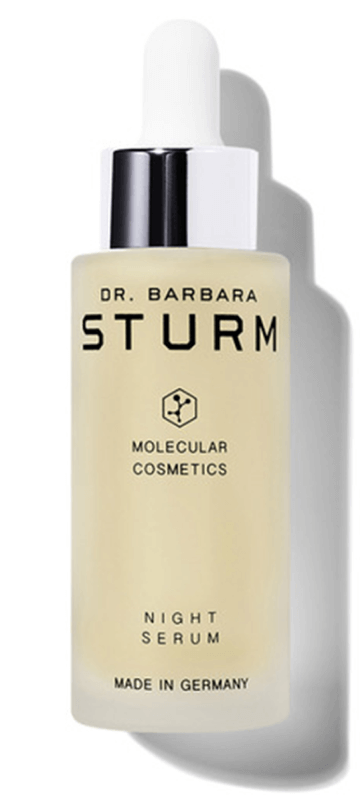 Dr. Barbara Sturm
Night Serum
goop, $310
SHOP NOW
4
Treatment
I'd heard about this serum for a while, but it was when I was still shunning oils for fear that they'd exacerbate my skin issues. After joining goop—where practically every staffer is into oils, regardless of skin type—I took the plunge with this botanical serum. My only regret is not using it sooner: Not only does my skin look more radiant and moisturized from fatty acids and omegas 3, 6, 7, and 9; it's also calmed down significantly. I smooth the oil between my palms for about fifteen seconds and breathe in the incredibly calming scent before I pat it into my skin.

Vintner's Daughter
Active Botanical Serum
goop, $185
SHOP NOW
A FEW TIMES A WEEK
1
Exfoliating Scrub
I started using this amazing face scrub before I joined goop. A friend recommended it, and she was absolutely spot-on. I massage it into my skin while I'm in the shower and leave it on while I soap up the rest of my body. Once I rinse it off, I immediately feel the smoothing effects—my whole face just feels immaculately clean, and all my products sink into my skin better afterward.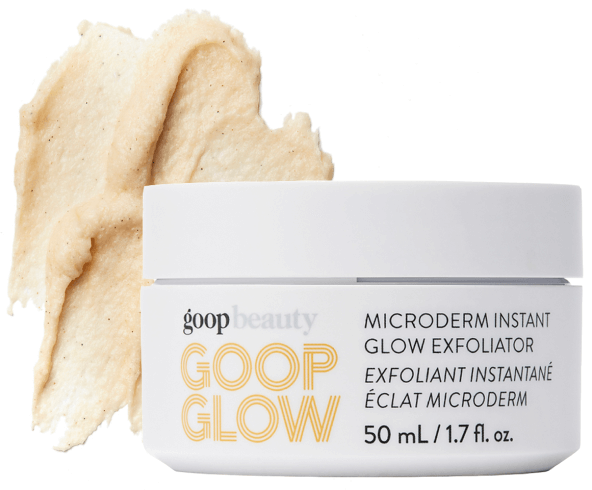 goop Beauty
GOOPGLOW Microderm Instant Glow Exfoliator
goop, $125/$112 with subscription
SHOP NOW
2
Moisturizing Mask
The first time I tried this mask, I was blown away. My skin drank it up in just twenty minutes and looked remarkably dewy and pillowy-soft afterward. Now I use it in between Microderm days or whenever my skin is looking a little dull or feels like it needs a boost of moisture. The rose scent is subtle and relaxing, making this mask great right before bed.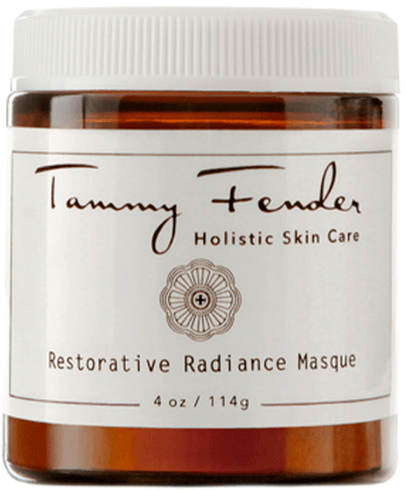 Tammy Fender
Restorative Radiance Masque
goop, $195
SHOP NOW