Full-version software for APC magazine readers (for a limited time only)
August 2021 – Issue 496
Please note that these exclusive downloads will only be available for a limited time, from 12/07/21 to 29/08/21
Audials Music Tube 2021 
Each video from YouTube can now be saved as a video file or audio track using Audials Music Tube. Lyrics and ID3 tags are added automatically. Audials Music Tube searches YouTube to deliver the highest quality music to you, legally and at lightning speed! Singles, albums or the complete discographies of your stars can be obtained. 
Audials delivers the latest charts every week: Rock, Pop, Music Video, Dance, US Single, 80s or the US Music Video Charts. Listen to each song or download it in seconds. This also works for several songs or even the entire list. 
Download here
ASCOMP Image Former 
With Image Former you can get your pictures in top shape in no time at all: select any number of pictures, define actions and start conversion. Whether you want to rotate images, crop edges or correct colours, Image Former automatically applies the changes you want to all selected images. The Windows tool also has full control of enlarging or reducing the size and brings your image files into the desired format quickly and easily.
Speaking of format: Image Former changes the file format of your images on request, for example to JPEG, PNG, BMP and GIF. Even PDF and PSD are available in both input and output formats.
Download here
Ashampoo WinOptimizer 2021 
Ashampoo WinOptimizer 2021 is a customisable Windows cleaner and accelerator. You decide which applications and services auto-run with Windows. This helps you free up memory and speed up startup times. Privacy protection is another focus of the program, with the ability to significantly limit telemetry and data collection, a godsend especially for Windows 10 users! Ashampoo WinOptimizer 2021 includes a total of 23 modules to boost and customise Windows systems. 
The program also analyses your OS and hardware, wipes or encrypts data and helps with file recovery. User rights and power scheme management is also included here. 
Download here
July 2021 – Issue 495
Please note that these exclusive downloads will only be available for a limited time, from 14/06/21 to 01/08/21
ASCOMP Photo Anonymizer
Often photos taken with a smartphone or digital camera contain personal information that not only disclose on the location and time of the recording, but can also hold other sensitive information. In so-called meta-tags, in addition to the GPS location, information about the recording device and even the photographer can be stored. 
Photo Anonymizer helps you maintain your anonymity: Remove unclaimed metadata from your image files with just a few clicks! The free Windows software supports all common metadata standards, such as EXIF, DICOM, IPTC and XMP. 
Did you know that Internet browsers often store the source of an image download in the respective file and thus can be traced for years to come, from which Internet address an image was downloaded? With Photo Anonymizer you can also completely remove these "alternate data streams"! Make sure that third parties no longer receive any information about which page you downloaded an image from!
Download here.
Ashampoo Photo Optimizer 7 auto-optimises photos at the click of a button. Through extensive image analysis, weak points such as incorrect exposure, lack of contrast or incorrect colouring are detected and immediately fixed. Photos can be processed individually or in batches. Precision work can also be done: users can straighten image horizons, watermark images or apply numerous effects. Even minor blemishes such as red eyes, skin impurities or spots can easily be removed with this image editing software. 
Furthermore, the highly effective built-in colour correction can quickly add an individual note to images or that classic realistic look. Free image rotation, cropping or straightening is also possible with ease. In addition, contrast, saturation and many other image aspects are adjustable through sliders with live previews for instant visual feedback. And thanks to the program's logical structure, user's don't need any training time as all functions are always no more than two clicks away. New in the program are the optimised interface, automatic white balancing, contrast stretching and completely revised image auto-optimisation technology.
Download here.
June 2021 – Issue 494
Please note that these exclusive downloads will only be available for a limited time, from 17/05/21 to 04/07/21
Ashampoo Backup 2021
Ashampoo Backup 2021 backs up and restores entire disk partitions, including bootable Windows installations, in just a few clicks. Incremental auto-updates ensure backup files are always up-to-date and prevent data loss. The user interface was designed with simplicity in mind and is intuitively usably by anyone. Backups are always restorable, even in the event of highly corrupt or ransomware-infested systems, thanks to a built-in rescue feature that requires no technical knowledge. This backup software is self-explanatory and streamlined to cover the most essential features so there is no learning curve.
Download here.
Ashampoo Snap 10
Ashampoo Snap 10 captures your screen contents as images and videos. Various post-processing tools that include graphical elements, symbols and effects help you convey lots of information through a single image. Whether you're writing documentation and tutorials or you simply need to share what you've just seen on your screen with others – Ashampoo Snap 10 makes it possible fast. Editing and creating content is easy, e.g. with the help of multi-lingual text recognition, automatic numbering and task-driven image editing. Finished images and videos can easily be saved locally, emailed or uploaded to the cloud.
Download here.
Ascomp Text-R
The problem: PDF files and images from a scanned paper document contain text that cannot be copied or edited. However, manual typing is not possible due to the size of the document and the high time involved. The solution: Text-R! The software also recognises text in PDF files and images that immediately convert it into an editable document for any user level. The text can be saved in anew editable PDF or RTF document (Word). Formatting stays close to the original, so in most cases no post-processing is required.
Download here.
May 2021 – Issue 493
Please note that these exclusive downloads will only be available for a limited time, from 15/4/21 to 2/6/21
Ashampoo Burning Studio 2021
Ashampoo Burning Studio 2021 is a powerful disc burning software for CD, DVD and Blu-ray discs. The software quickly burns files, audio and video to all recordable disc types but also specialised media such as BDXL or M-Disc. The built-in disc ripping auto-detects track names and easily turns audio files into custom audio discs complete with individually designed covers and inlays. Playlists can be auto-generated during ripping for easy playback in the desired song order. The program can also finalise discs to make them playable on older retail players or car radios. Built-in disc spanning automatically spreads data across multiple volumes if it can't fit on a single disc. This makes it easy to burn entire photo, document or song collections to disc.
Download here
Ashampoo Music Studio 2020
Ashampoo Music Studio 2020 is powerful versatile music software to edit, cut and burn audio files. Audio disc ripping happens quickly and missing track information is filled in automatically based on an online database. Files can be burned or converted into different audio formats. The integrated audio editor enables users to modify or remove individual passages and allows them to split up tracks, e.g. MP3s, into individual parts, or recombine them with in-place snapping. Organising music and sound collections is another core strength of Ashampoo Music Studio 2020. Metadata can be modified, songs normalised, and tracks renamed based on customisable naming schemes. Mix Tape helps users create song mixes with cross-fading or custom pauses.
Download here
April 2021 – Issue 492
Please note that these exclusive downloads will only be available for a limited time, from 22/03/21 to 09/05/21
Ashampoo UnInstaller 9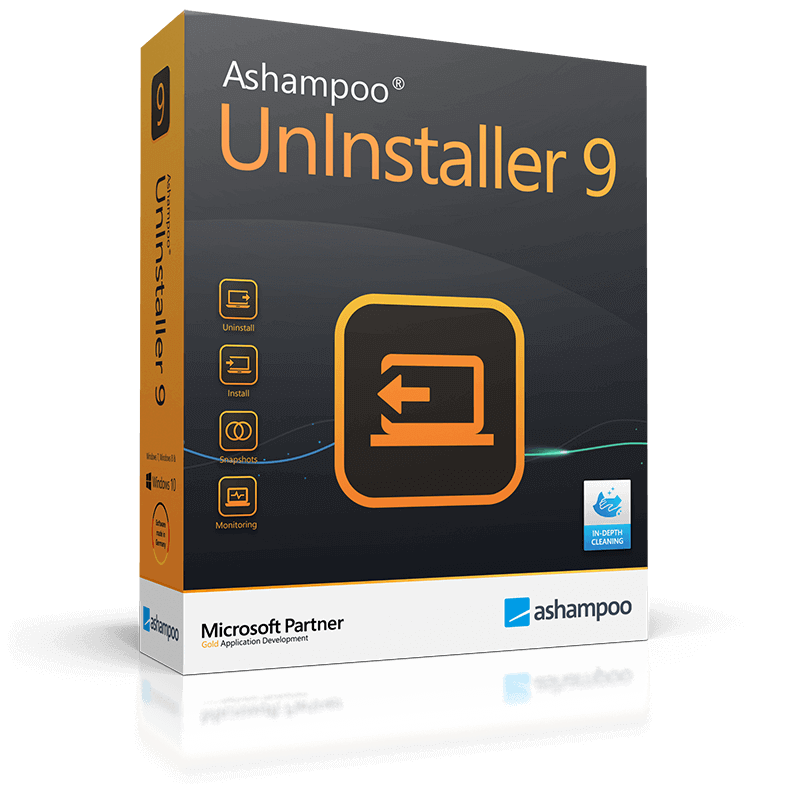 Ashampoo UnInstaller 9 makes installing, testing and fully uninstalling software a breeze. Four dedicated deletion methods provide a cleaner system that Windows-default uninstallation facilities. Even software sideloaded through nested setups poses no problem. Ashampoo UnInstaller 9 takes the fear out of SPAM software or spyware, whether full-fledged application or browser plugin. The program follows a four-way strategy with full installation logging as method of choice. This way, all system modifications, including files and Registry keys, are tracked and fully reversible. Installations not logged by the program are still easily removable, thanks to Deep Cleaning technology and dedicated application profiles.
Download here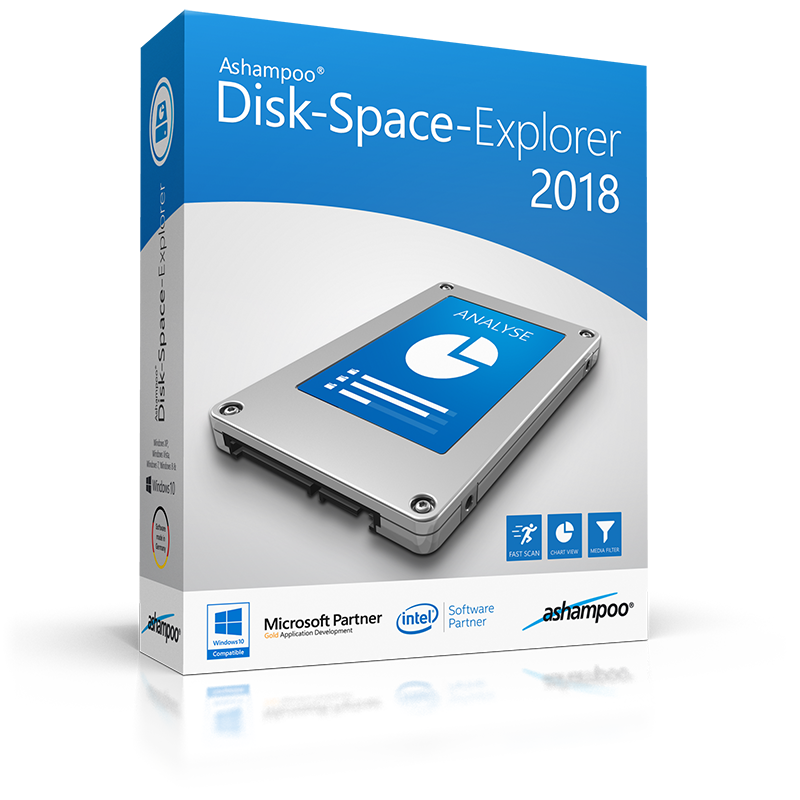 The compact but powerful Disk-Space-Explorer 2018 provides a detailed overview of file distribution and disk space consumption. Unlike Windows Explorer, Disk-Space-Explorer 2018 lists results based on file types and helps quickly locate potential resource hogs. The file type filters are customisable making it easy to scan drives for specific files, e.g. video files or documents. Bar and pie charts provide visual clues as to to the percentage of disk space usage for each file type. For a more in-depth view, user can quickly navigate through folders and customise existing file type filters or create their own. With Disk-Space-Explorer 2018, users can finally find out exactly how much space their photos, songs, videos or any other files really take up.
Download here.
March 2021 – Issue 491
Please note that these exclusive downloads will only be available for a limited time, from 22/2/21 to 11/04/21
ASCOMP Cleaning Suite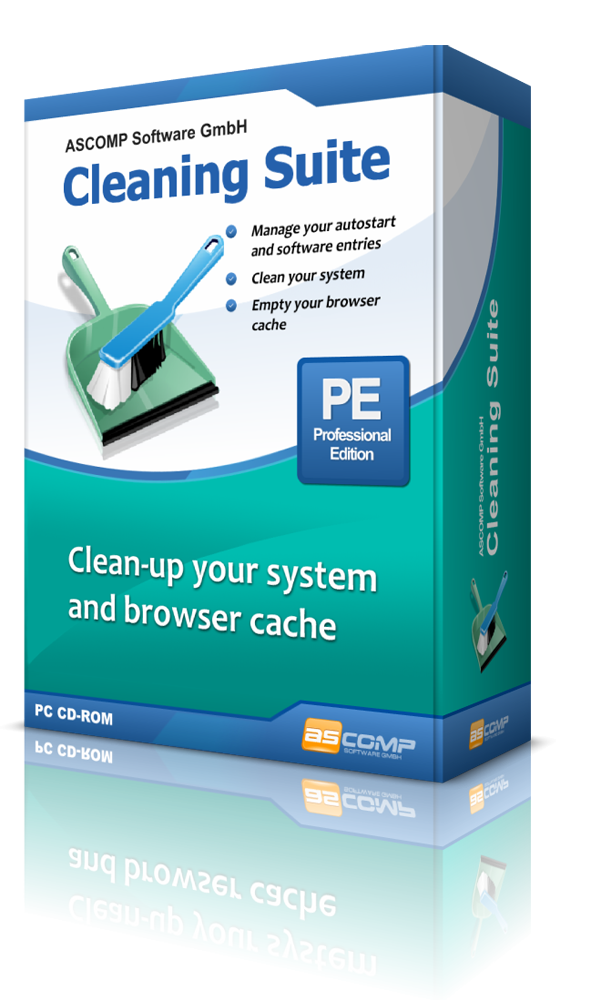 If your system boots up more and more slowly, then it is high time for a thorough system clean! But what data can be deleted without risk, or still needed for the smooth system and program flow? Cleaning Suite has the answer! A total of six helpers analyse your system and enable deep cleaning operations. For example, you can delete temporary files, clean browser histories, caches, and cookies from all popular Internet browsers, and prevent installed applications and tools from starting automatically at system startup. 
Download here.
Abelssoft StartupStar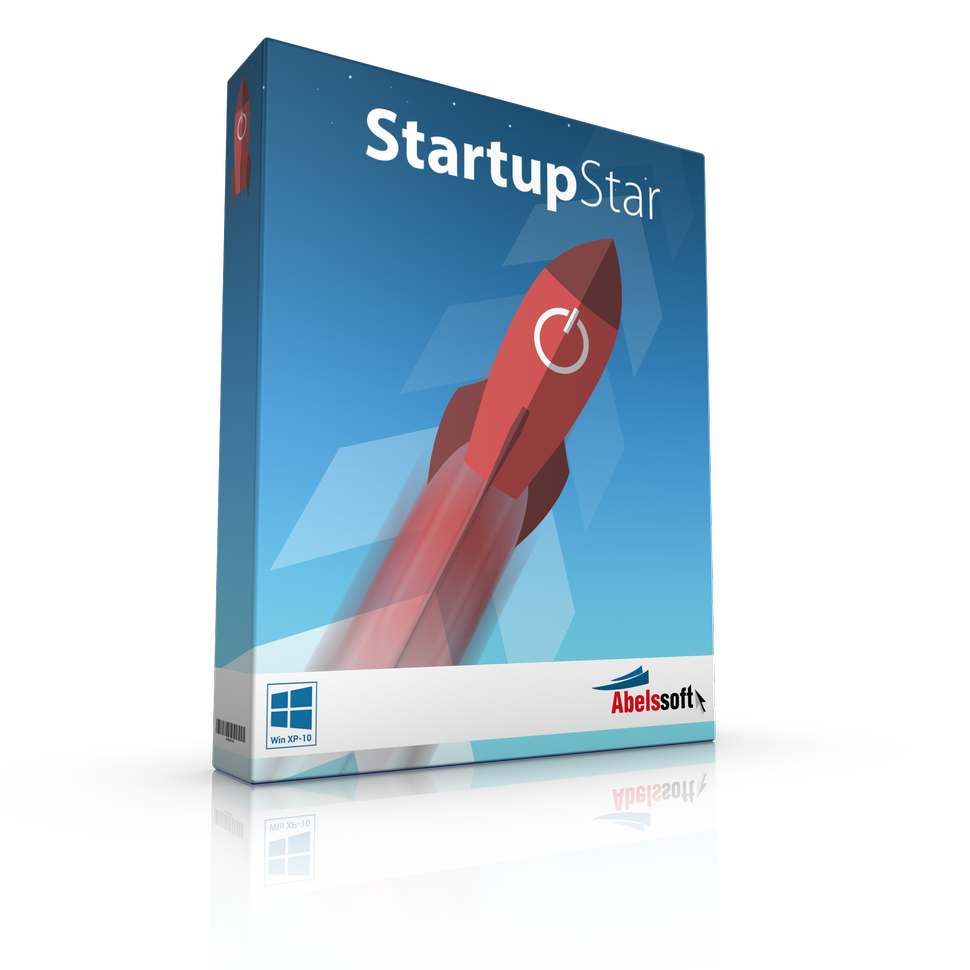 StartUpStar eliminates startup irritants! It's an almost universal problem on Windows PCs — unneeded programs that run on startup, adding extraneous time to the boot process. StartUpStar from Abelssoft has something to say about this. The program presents a list of startup items, and then lets you decide which ones to keep or remove. The software works with 64-bit startup programs, includes items from the Windows Task Scheduler and allows the user to specify delayed starts for individual programs. Far too many Windows programs are so bold to think that they're indispensable, and should be started with every boot, without even asking the user. If nothing is done to prevent it, they'll load with every Windows startup, whether they're needed or not. It's time to take control.
Download here.